The Top MSP Tools of 2021
by Sean Curiel, on May 13, 2021 7:59:35 AM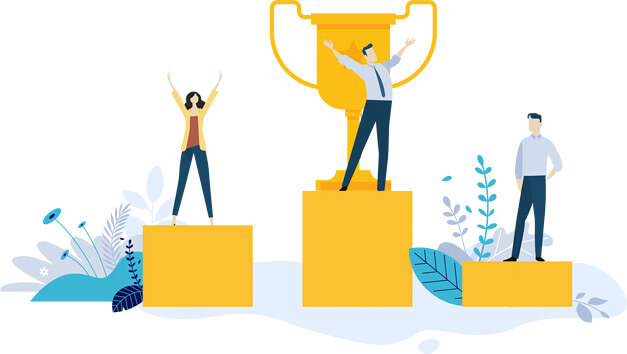 Managed services providers (MSPs) are at the forefront of the IT industry, adapting to rapidly changing security needs while fending off a wide range of increasingly sophisticated cybersecurity threats. Their ability to confidently protect customer data is critical to maintaining relationships and preserving their good reputations as they grow. Fortunately, there are a wide range of excellent tools on the market today, fine-tuned to meet the unique challenges that MSPs face. Today we look at NovaBACKUP's top most recommended technology tools that help managed service providers achieve success.

The categories are:
Anti-Virus
Password Protection
Managed Detection and Response
Network Monitoring
RMM ( Remote Monitoring and Management )
Dark Web Monitoring
Email Spam Filtering
Web Content Filtering
Asset Management
IT Documentation
These top tools servicing Managed Services Providers are listed in no specific order. Selection was based on the feedback from NovaBACKUP's own managed backup service providers, overwhelming MSP discussion forum response and input from our own internal team of data protection experts that work with MSPs daily.
---
Anti-Virus:
Bitdefender GravityZone Cloud MSP Security


www.bitdefender.com



WHAT IS IT:
Next generation antivirus, risk analytics and hardening from a single MSP console with usage-based licensing.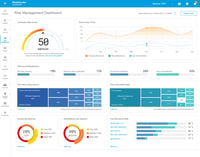 CLAIM TO FAME:
Beyond advanced AV, Bitdefender leverages multiple detection layers, machine learning and behavioral technologies to stop threats automatically, before they can execute and cause harm.
WHAT REAL MSPs LOVE ABOUT IT:
MSPs rave about Bitdefender's low resource overhead and granular control. Great visibility provides MSPs with customer risk scores based on their settings. They like that it is an affordable solution with white-labeling capability. Another bonus is that it integrates nicely with Syncro MSP, another NovaBACKUP's Top MSP Tools winner!
---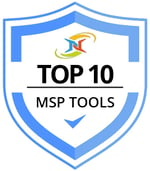 WHAT IS IT:
Password Management as a Service utilizing a proprietary zero knowledge security architecture.

CLAIM TO FAME:
Each user receives a private encrypted vault where data is stored and managed on their device. Multi-factor authentication ensures client passwords remain secure while providing them the convenience of autofill login and sharing across teams. User permissions are fully customizable from the admin console.
WHAT REAL MSPs LOVE ABOUT IT:
MSPs enjoy a smooth transition from other solutions using Keeper's convenient import tool. Their MSP program has been hailed as accessible and manageable for client companies and users. Keeper Breachwatch features alert users when passwords have become weak or require updating. TIP: Check out their Slack channel for fast answers to security questions.
---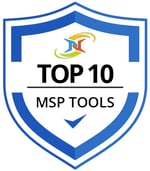 Managed Detection and Response:
Huntress


www.huntress.com



WHAT IS IT:
Managed detection and response to locate security threats that may sneak past preventive security tools, embed themselves in your environment and create backdoors.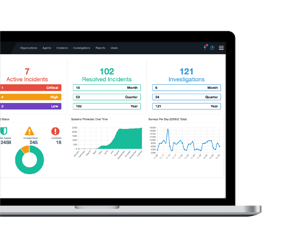 CLAIM TO FAME:
Founded by former NSA cybersecurity experts, a team of ThreatOps researchers support a solution that detects, analyzes, responds and reports on hidden threats that could create a persistent foothold for ransomware and other backdoors.
WHAT REAL MSPs LOVE ABOUT IT:
MSPs enjoy easy to deployment and that it catches threats that evade anti-virus. In fact, huntress was designed to be used alongside other AV products. A huge amount of MSP love has been directed at this organization as a result of their fast, intelligent support communications with partners and phenomenal service.
---
WHAT IS IT:
An automated, cloud based infrastructure monitoring and observability platform for managed service providers.
.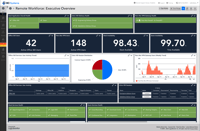 CLAIM TO FAME:
LogicMonitor is a cloud-based platform comprised of numerous monitoring capabilities consolidated into a single interface. Agentless collectors automatically discover and map your customers' entire infrastructure, allowing for fast deployment and the ability to scale intelligently. Future issues can now be easily identified before they can have an impact.
WHAT REAL MSPs LOVE ABOUT IT:
MSPs hail LogicMonitor as a lifesaver for maintaining, monitoring and optimizing infrastructure performance. Special mention is due for their excellent support team, often complimented for their responsiveness, even via chat.
---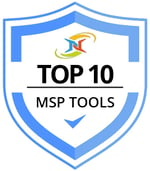 RMM ( Remote Management & Monitoring )
SyncroMSP


www.syncromsp.com
WHAT IS IT:
A combined RMM and PSA platform for MSPs with invoicing, credit card payment, inventory, help desk, and more.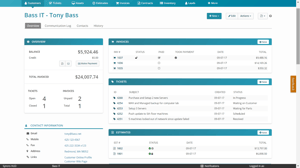 CLAIM TO FAME:
A fully integrated RMM / PSA with remote tools, designed specifically for MSPs and continually improving. The MSP-centric Dashboard gives organizations a single platform from which they can run their entire business.
WHAT REAL MSPs LOVE ABOUT IT:
MSPs enjoy a set fee for unlimited end points making the price downright unbeatable. It sports convenient integration customizations for numerous applications such as Bitdefender, Pax8, ITGlue, etc. It's simple to learn and use, with a scripting interface that is often cited as robust.


---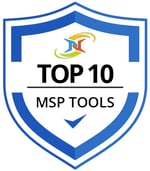 WHAT IS IT:
A service that notifies clients of passwords and other data in circulation on the dark web and monitoring services that guard against it.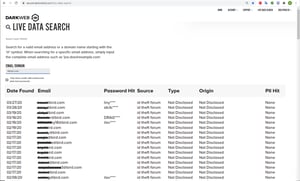 CLAIM TO FAME:
ID Agent scans the Dark Web to identify, analyze and monitor compromised data, while SpotLight ID provides personal identity protection. Rapid ID Response lets MSPs respond to complex cyber security threats and adapt to the latest privacy regulations.
WHAT REAL MSPs LOVE ABOUT IT:
When clients are presented with a tangible list of their compromised data as found for sale on the dark web it makes for a compelling security case. With so few MSPs having a fully developed incident response plan in place, ID Agent's tools offer great value for the insight it provides and an excellent sales tool for on-demand scans.
---
WHAT IS IT:
Technology to protect your inbox and your network against cybersecurity threats.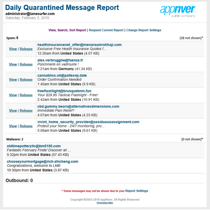 CLAIM TO FAME:
Uses multiple layers of protection to examine email content for abnormal patterns. Protection against impersonation and spoofing is built in, and customizable with continuous updates.
WHAT REAL MSPs LOVE ABOUT IT:
AppRiver is delivering protection comparable to other leaders at a far more reasonable price point. Their integration with Office 365 is often cited as an unbeatable combination, and their support team is described as "top-notch" and "responsive". MSPs call their web portal for adding and removing licenses logical and responsive.
---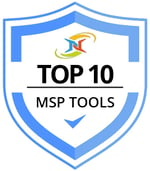 WHAT IS IT:
Efficient and comprehensive web content filtering and threat protection for your clients at an affordable price.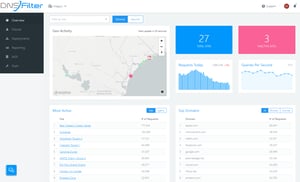 CLAIM TO FAME:
Dramatically easy to sell, scalable and immediately available for organizations of any size. Designed to be resold by MSPs with a custom dashboard (filtering.yourdomain.com), and full white-labeling of alerts and email campaigns.
WHAT REAL MSPs LOVE ABOUT IT:
MSPs love its lightweight footprint and minimalist approach using a clean, intuitive UI. They enjoy both flexibility and customizability. Machine learning is used to analyze and categorize domains in real time, far faster than products reliant upon human review. Special mention should also be made of their efforts to proactively communicate with their clients online, and reach out to the MSP community for suggestions and feedback.
---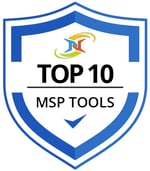 WHAT IS IT:
Lifecycle management for all your clients' assets. Enjoy the ability to quickly generate reports that aid project roadmaps and budget forecasts that support your IT services.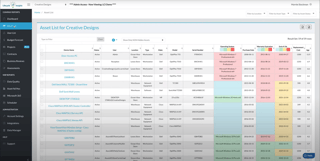 CLAIM TO FAME:
Quickly perform assessments to gauge the health of an organization's assets (think warranties, hardware replacement, contracts, etc) and track their alignment / compliance with industry standards. Data analytics across your entire client base let you generate reports on a clients biggest issues and then propose your projects based on priority.
WHAT REAL MSPs LOVE ABOUT IT:
Lifecycle's rapid development cycles mean that they keep adding new features at an impressive rate. MSPs love the contract-free approach to billing, white glove on-boarding process and ongoing educational workshops. A QBR tool that automate major parts of the process.
---
WHAT IS IT:
A documentation management platform used by MSPs to organize all of their client's information.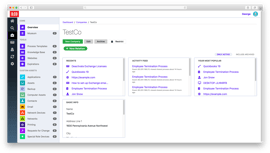 CLAIM TO FAME:
A framework to track and present data in the most logical method. Customizable building blocks of documentation called assets allow you to keep up with your client's changing IT environments.
WHAT REAL MSPs LOVE ABOUT IT:
Attractive pricing and outstanding support with a great interface. Hudu's aggressive release cycles mean that new features and functionality are continually being added and improved. They transparently provide a product development roadmap of the next 6 months. MSPs also enjoy the option of being able to host it themselves.
---
Congratulations!


In an ever changing technology landscape these MSP tools have stood out in the last year, making waves as they help MSPs overcome challenges and differentiate their services. The NovaBACKUP team commends these organizations for a job well-done!
There are numerous managed backup solutions available to MSPs in 2021.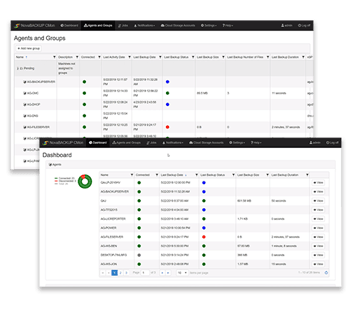 NovaBACKUP differentiates itself by offering cloud and local backup that includes all features and unlimited licenses with pricing based on the compressed storage that IT providers use. Our team of MSP professionals makes every deployment personal.
Speak with one of our experts today and learn more about offering backup as a managed service using NovaBACKUP Cloud for MSP's.