NovaBACKUP 16 - Beta Virtual Release
by Clay Levering, on Apr 16, 2014 11:37:45 AM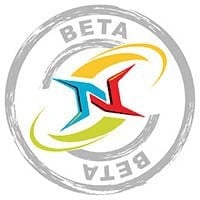 Let's face it; virtualization among small businesses is on the rise. One of the largest IT communities in the world – SpiceWorks – reports that almost 80% of small businesses reported utilizing some kind of virtualization platform. With all of those small businesses using virtualization in some way, it is no wonder that some of our most commonly requested features revolve around simplifying and enhancing our existing virtual backup capabilities.
Introducing NovaBACKUP 16 beta with enhanced virtual machine support. This upcoming release will include a strong focus on enhanced virtual backup solutions for both Microsoft Hyper-V 2012 (and 2012 R2) and the VMware platforms.
Our team is actively looking for Beta testers to help stress test the latest application. In order to be considered, you'll need to be either a Hyper-V 2012, Hyper-V 2012 R2 or VMware vSphere / vCenter / ESXi customer with a valid vStorage license (VADP). If you fit that profile and want to try your hand at receiving a free copy of NovaBACKUP Business Essentials (a $499 USD) for your feedback, click here to access our Beta Program sign-up form.
Remember though, NovaBACKUP is more than just virtualization backup software. Our team is dedicated to maintaining an award winning physical and virtual backup application – helping our customers regardless of their backup needs now or in the future.
Whether you're a small business with multiple physical and virtual servers, a dentist office needing to back up their critical data, or even just your local tattoo parlor with a few simple needs you know that data backup is important. NovaStor has taken the guesswork out of your backup solution by offering free Setup Assistance, which gives small business owners who are already crunched for time the ability to focus on their business, not their backup plan.
With NovaBACKUP you can handle your small business backup needs with ease and professionalism. NovaBACKUP – Backup for the Rest of Us.