Leverage the Cloud and Simplify Backup
by Sean Curiel, on Jul 27, 2023 11:39:45 AM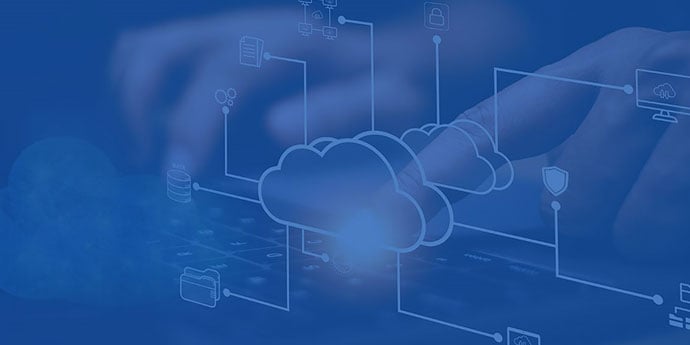 Most organizations are now generating important business data from a wide range of systems, various applications (locally hosted as well as SaaS), and different physical locations. This can make it a challenge to protect and manage all backup data via a single solution. Additionally all this data must be stored securely to prepare for different types of data-loss scenarios. Storing backups locally is important, in-fact, we would say it is absolutely necessary. However additional protections and recovery scenarios can be realized through the use of the cloud.
To address this challenge, NovaBACKUP provides a solution available to anyone (resellers, MSPs, businesses, home users, etc.) that combines flexible backup software with cloud storage capabilities. This article explores the many benefits of cloud backup and how you can leverage it to simplify your backup processes.
Meet Strict Compliance Requirements
New compliance regulations are passed or updated every year with a trend towards becoming increasingly strict, placing new data privacy regulations and security standards on different regions and industries. Cloud backup offers a viable option by storing sensitive data in offsite servers, ensuring compliance with industry-specific requirements such as retaining data for a specific number of years. NovaBACKUP's cloud storage enables businesses to effortlessly meet these rules, including the high security standards that are necessary. There's no need to incur penalties or legal actions when your organization has made every effort to follow these mandated best practices.
Enhance Recoverability from Data Loss
Data loss is a potential business-ending event. Anything from a minor disruption to financial loss or unredeemable damage to your reputation is possible. Cloud backup significantly enhances recoverability from local disasters, such as hardware failure, ransomware attacks, and accidental or even malicious deletion. This additional layer of protection is insurance against corruption or damage to the local environment so that organizations can restore critical systems from the cloud and get back to productivity as quickly as possible.
Protect Endpoints, Including Remote Users
Employees increasingly work from home or offsite locations, even roaming between offices. This situation can create vulnerabilities, including damage to their mobile devices or outright data theft. A system administrator must build a data protection strategy that accounts for these endpoints and secures critical data wherever it resides. Cloud backup can function automatically and run silently without an intervention needed. NovaBACKUP's solution is designed to protect laptops and other Windows devices that your remote workforce may rely on.
Enable Centralized Backup Management
Managed service providers (MSPs) often have the difficult task of administering backup jobs across different devices, departments, and clients. This makes it critical to operate a solution that centralizes backup management to address any issue rapidly from wherever the backup administrator is physically located. NovaBACKUP's Central Management gives an instant visual representation of backup status and monitoring operations. Reports, alerts, and notifications are easily generated to verify customer backup status. Your predefined administrators maintain control over the entire backup process.
Facilitate Scalability and Flexibility
Ever-growing data volumes pose a challenge to traditional backup methods, while cloud backup storage capacity can expand to an unlimited degree on demand at the click of a button. Similarly, scaling down is also rapidly achievable. Rather than paying for storage which may or may not be used, cloud backup storage is often available in a pay-as-you-grow model, making it an efficient budgetary option. This cloud storage is available 24 hours a day, with built-in redundancies that would be costly for any small organization to replicate locally.
Improve Accessibility and Data Availability
Administrators need the ability to retrieve and restore data to/from any location as needed. This keeps employees working collaboratively. Different types of backups, potentially continuous or even immutable, give IT admins additional tools to bring organizations back to a specific and functional point in time.
At the very least, traditional local backup methods should be supported by an additional offsite method. NovaBACKUP's cloud storage solution seamlessly integrates with our flexible backup software, generating a series of benefits that users may not have even considered. By leveraging cloud backup, businesses can meet compliance requirements, enhance recoverability, protect endpoints, and much more. Explore this topic in detail in our recent eBook, Leverage Cloud Backup for Maximum Data Protection.
Visit our cloud storage page to see how to take your software from a local-only solution to a hybrid local and cloud data protection solution using NovaBACKUP Cloud. If you'd like to consult with one of our experts, we invite you to request a call. We're happy to offer some helpful tips for your unique backup scenario.