A Closer Look at Dental MSPs
by Sean Curiel, on Apr 11, 2022 6:39:46 AM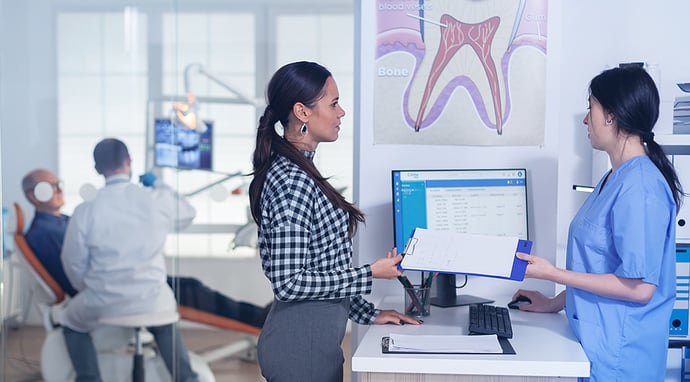 Managed Service Providers work with a broad range of customer types, but often find success when specializing on the types of business that their offerings naturally attract.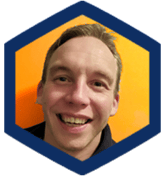 Today we discuss MSPs who specialize in the dental industry. We sat down with one of our own NovaBACKUP MSP partners, Bill Dungey from CTS IT, who are based out of Ontario, Canada. Bill was kind enough to enlighten us with some of his unique experiences when working with clients in the dental industry. We summarize our key take-aways from this great discussion below.

You can hear the entire two part interview with Bill in our recent MSP Survivalist podcast episodes here:
Interview Part 1:Interview Part 2:
What makes dental practices different from any other small business customers?
First and foremost we should understand that dental clients have a lot of concerns that other clients may not have. The dentist has a higher responsibility to protect sensitive customer data across all their practices, with a staff looking to them directly for security policies to follow. They are held to a higher security standard, having to meet industry regulations such as HIPAA. Technology is pervasive throughout nearly every aspect of the business from the front desk to the imaging systems. In a dental office if your server is down, reception computers are stolen, or network is offline - you are not making money, period. The infrastructure that dental offices employ are the backbone of the whole operation.
As various systems within the practice fall out of date and new solutions become available, dentists are often put in the position of having to make difficult business decisions regarding upgrade. Understanding the internal responsibilities and hierarchy of the decision making in a dental practice is critical for an MSP to be successful.
Examples:
A dentist has an old x-ray system, but it won't be compatible with Windows 11. Will they spend 40k on a new x-ray system that is unproven in their environment? Or Will they stick with an older system, even with unsupported operating systems using some kind of an air gap? This kind of tough-call comes back to the dentist directly. What about installing a new release of practice management software when it might feel like more of a beta version? Will they take their chances sticking with their current software or upgrade to something questionable?

The MSP's position is to play the intermediary, carefully explaining the risks and benefits to the dentist so that they can make the best decision about how to move forward. Dentists often make the final call on major technology decisions, which can be both a blessing and a curse.
What changes have been seen across the dental market in the last couple years?
Dental vendors are finding it a challenge to keep up with the most recent changes in IT. Making necessary security adjustments may feel out of reach for some dentists. Their ability to invest in new technology is definitely a factor in their decision making, and can cause hesitation when time is of the essence. The MSPs relationship with a client must be evolved enough to make these decisions easier on the dentist. The last thing we want is a catastrophic event to be the impetus for serious change to take place. We must be proactive and preventative.

Clients need to trust you the same way you trust your auto mechanic. There are some clients who prefer to do much of the work themselves and then bring in an MSP for the final unknown pieces. These situations are delicate as it creates a potential knowledge gap or a weakness for a disaster to take place.
Red Flags
Certain things must be agreed upon in the MSP-client relationship. Often the most important things can be detailed in a managed services agreement or contract. But before entering into a new relationship it is wise for both the MSP and client to screen each other thoroughly to prevent a mismatch of ideals. The client should be investigating the reputation of the MSP, while the MSP can gain a lot of knowledge in the initial prospect meetings.
Some often cited red flags include;
Different stories from different employees about what is working correctly. It can be a sign that internal communication is problematic.
Leadership starts conversation with "I used to work in IT so..."
If the prospect approaches you as already being an IT expert, it could signal a problem. They are contacting you, the MSP, because they require professional services or likely have systems which require attention and should respect you as an expert in your field.
Management starts comparing your prices with less-savory competitors. If a customer feels compelled to compare your prices less to cheaper alternatives it could be a sign that they are not fully understanding how you are providing greater value.
The services, support and advice you provide add a tremendous value. Building a trust relationship is so important to the client feeling that the MSP is going to do everything in their power to protect the clients' organization.
Tools
Thankfully MSPs have been blessed with a wide range of security tools and technologies to choose from. Adopting virtualization, like VMware, has saved some Dental clients from needing multiple physical servers with additional security. Businesses offering threat detection and cybersecurity intelligence, like Huntress, offer an early warning system for the prevention of ransomware infection. Working with an MSP on email phishing campaigns can help Dental clients identify internal weaknesses as well.
Insurance
Cyber security insurance can help alleviate a bit of the fear associated with a worst case scenario. Furthermore it can give you a leg up over competitors and minimize the damage to your reputation in a catastrophic event. However skyrocketing premiums have made finding reliable cyber security insurance a challenge for MSPs in 2022. There's also plenty of doubt in the industry, with insurance companies attempting to negotiate or reduce ransoms, it may feel difficult to know where to place your trust. When it comes down to it, this field will experience some growing pains as this new type of insurance finds its bearings. So while it's recommended to have it, dental clients must be able to depend on your local and cloud backup services for a speedy return to business.
Closing Thoughts & Lessons Learned
MSPs who choose to work in the dental field will have to adjust to many unique idiosyncrasies. But this specialization along with a thorough screening process can pair your business with like-minded clients that will stick with your services for the long haul.
As you'd expect MSPs must continually utilize failover, redundancy and backup technologies. Consider the worst thing that could happen and create and action plan, because when the fire strikes your dental customers will be looking to you for advice and action.
NovaBACKUP works with hundreds of managed services providers who protect client data across a spectrum of industries. Often it is through specialization and highly focused education that our most successful MSPs build themselves up. NovaBACKUP Cloud software for MSPs, enables the deployment of highly flexible (local and cloud) backup services. We invite you to

speak with a NovaBACKUP

data protection expert

today about securing your customer's critical data.