World Backup Day 2021 - List of Backup Requirements
by Sean Curiel, on Mar 19, 2021 4:30:00 AM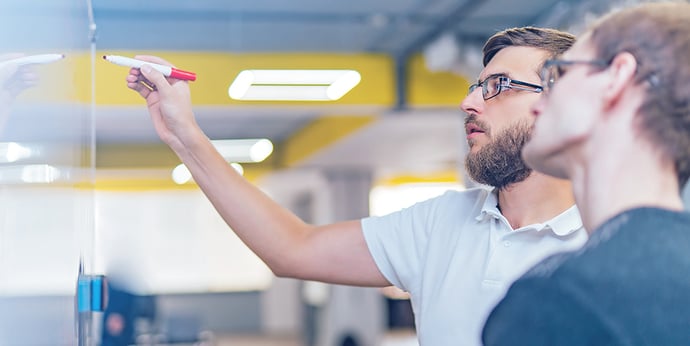 It's that time of year again when we take a long hard look at the measures we're taking to protect our critical data. It shouldn't be a once a year occasion, as cybercriminals don't take a holiday. Backing up and adjusting our security strategies to meet the challenge of a changing world must, in fact, become routine. Let's consider this special day a friendly reminder that bad actors have vastly stepped up the frequency of their cyberattacks in 2021, and that we must be proactive to combat it. (See our World Backup Day special pricing.)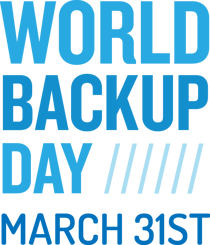 What's so different about World Backup Day 2021?
Fundamental changes took place in our labor force in 2020. The events that transpired created a shift towards technologies that help businesses facilitate remote work and give employees greater flexibility. These changes created new security vulnerabilities, creating new opportunities for cyber-criminals.
We witnessed a whopping 128% increase in malware activity in Q3 2020, including skyrocketing phishing attempts, and the use of COVID-19 as a phishing lure.
(Source: Security Magazine)
How can we defend against it ?
When all other proactive and defensive measures fail, we depend on our backup to bring us back from the brink of catastrophe and return us to productivity. However, backup is a term that covers a wide range of technologies. Which backup technologies and features are most important? That depends greatly upon your environment, the type of data, your restore priorities, and the regulations required in your industry. Additionally, numerous backup vendors offer a range of security products with bells & whistles that may distract from a clear focus on backup. Businesses desperately require features that they can manage quickly, for data retention and fast recovery of their assets, without the bloat and slowdown of unnecessary processes.
Today we look at the technologies that organizations should demand as part of every backup solution:
Features that Enable the 3-2-1 Backup Rule


As a rule of thumb you'll want to keep 3 copies of your data on a least 2 different types of storage media with 1 copy stored in an offsite location. Whether your strategy focuses on disk-cloud, NAS-cloud, or disk-tape your backup software should support a wide range of media. Restrictions placed on the types of storage devices, or charging extra for features such as local backup would certainly work against you.



Cloud Storage Support


Maintaining a backup of critical data using cloud storage provides another layer of redundancy and may help organizations to meet compliance requirements. It acts as a shield against ransomware that may have infected your local systems while also adding the ability to restore data from alternate locations.


FastBIT Technology
FastBIT technology, found in NovaBACKUP Cloud solutions, performs a block-level comparison between files already backed up and the files you are trying to back up. Only the differences at the block level between backup files is transferred creating backups that are as small and fast as possible.


Central Monitoring
On-demand visibility into the current state of your backups is not something you can live without. You should be able to check status from wherever you are physically located from a web-based interface and generate notifications to be delivered to those responsible for backup.


Granular Application Restore
You can't afford to have staff waiting around for an entire database to be restored. The ability to protect your business applications as well as restore data as small as a single email or database object must be a demonstrable part of your backup system. Surprisingly, Granular Restore is not included with many backup solutions on the market today.


Disaster Recovery Images
The ability to flexibly reach into your backups and restore files on-the-fly is a necessary and convenient part of File Backup. Equally important are System Image backups that allow you to restore applications and your OS in the event of a catastrophic failure. Your backup solution needs to offer you both options in how you secure your data.


Virtual Machine Backup
These days virtual technology is for everyone. If you aren't using it now, you will be.
Not only can virtualization help businesses to be more productive, they can make your backups and restores more flexible too. Want to convert a backup image into a bootable virtual machine? Better make sure your backup vendor supports it.



Regulatory Compliance


Every industry must follow privacy laws and regulations, with some much more restrictive than others. While compliance can be achieved with many different solutions, only specific backup vendors have taken proactive steps to ensure that their solutions are compliance-friendly through testing and certification.


Data Retention Features
One thing is certain about your data - it is growing. Based on your needs you will likely keep critical data backed up on media designed for fast access while less important data is ultimately archived or deleted altogether. Backup solutions must contain features which allow backup admins to dial-in data retention settings for the removal of unused data.


Local Technical Support
A great way to test a future relationship with a new vendor is to check what kind of responses you receive from their technical support team. Are they thoughtful and deliberate or template responses? Are you being sent to a generic overseas call-center or do you receive access to their local experts? When the network is down and the cards are stacked against you, you'll want backup experts at the ready.
Your data backup only has value if it can reliably restore data at the time you need it most. We hope you take advantage of this annual reminder to reevaluate your business backup strategy and thoroughly test the restorability of your backups. Take a hard look at your existing solution to make sure it checks off all the boxes. In observance of World Backup Day 2021, NovaBACKUP is now offering special pricing to help organizations meet all of their backup requirements..