World Backup Day 2020 Backup Tips
by Sean Curiel, on Mar 23, 2020 5:05:47 PM
Sunday, March 31st, is World Backup Day. An annual data-health checkup reminder, so we don't become a data-loss April fool.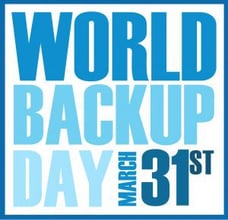 World Backup Day is all about education. It's a moment for us all to take a deep breath, step back, and look at our IT environment with a fresh pair of eyes. Certainly, it's an opportunity to further the discourse around backup. We must understand common causes of data loss (hardware failure, human error, natural disaster) but also modern security threats, and have the mindset that our security strategies must be continually evolving.

The Backup Basics
If you are diving into the world of backup solutions, you may have some foundational questions. Our top data backup questions blog post can help answer things like, "What are the different types of backup?". How businesses apply these types of backup will depend greatly upon their IT landscape. There is general agreement that at minimum, following best practices of a 3-2-1 backup rule is good sense for most small businesses. Larger organizations will need to more broadly evaluate their backup strategy. Of course the only good backup is one that is restorable when disaster strikes. Businesses who tend to setup automatic backups and then ignore them until they are needed may be in for a nasty surprise. This is why NovaStor always recommends regular backup testing to ensure restorability when you need it most.

Modern Threats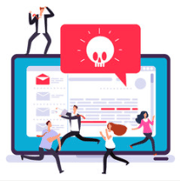 Backup is what we depend on when our other defenses fail. With threats continually evolving it's important to understand the top threats to small business data security. Many of these threats are preventable by enacting strict security policies and ongoing employee education. How will your employees react when presented with deceptive email links, malicious attachments or advertisements?
Nobody is completely immune to the threat of ransomware. But if you know what to look for, fast action can minimize the impact of ransomware infection. Ask your team members if they have experienced any of these common symptoms of malware infection. If infected, having a clear emergency data recovery plan for a rapid response can make all the difference in getting back to business as usual.

Working Together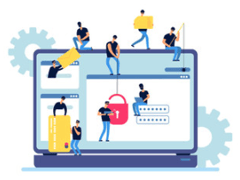 Antivirus, strong passwords and a powerful backup solutions are a must. But employee education, carefully considered security policies and support from security experts like NovaStor are all invaluable assets when a data breach occurs. Nobody should be in business without backup. NovaStor celebrates World Backup Day with special pricing to make our backup technologies accessible to just about anyone.