Get the Most Bang for Your Buck with Windows 7 Backup Software
by Bridget.Giacinto, on Oct 8, 2013 2:57:52 PM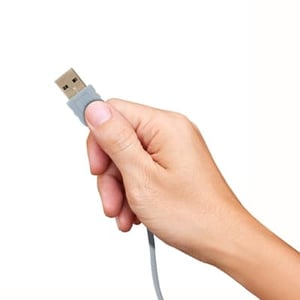 Statistics suggest a daunting trend for small business owners who don't perform regular backups of important data. According to a recent study, 70% of businesses who lost data went out of business within one year of the data loss. As a small business owner, how can you avoid becoming just another troubling statistic? The solution is much simpler than most business owners realize.
Whether you have a full-time IT specialist or operate your network with your limited knowledge of technology, there are ways to ensure that you are getting what you pay for in terms of data backup and recovery.
Value Your Time
Although data backup is essential for your business to remain profitable, it may not be the most valuable use of your time. As a business owner, your ideas and effort may be better spent in dealing with customers and fine-tuning new products that will set you ahead of the competition. It may seem easier to just deal with your data backup on your own, but choosing a Windows 7 backup software or service may provide more for you in terms of profits than it costs in your initial investment.
Use Online Storage
The Internet is poised to take over the world, and rightfully so. Your business can now utilize online storage options that are perfect for smaller businesses. Most backup software for Windows 7 works with online storage services, but require you to pay a monthly fee for a limited amount of storage. If you operate a small business with several employees, you aren't likely to need an entire network to back up your server and protect all your information.
Online storage also allows you to access your data from anywhere that you have access to the Internet. You can work from home as easily as you can work from the office when you can quickly download files from your online storage service.
Go with Tradition
Although new storage devices and appliances are becoming increasingly more popular, you can still save money by going with the tried and true method of tape and disks. Disks and tape may not offer you the same storage space, but it may be worth the investment to save money on your initial costs. Most businesses will utilize a combination of Windows 7 backup software, hardware and cloud storage in order to provide a more in-depth security guarantee.
Staffing and Utility Costs
You should also consider the investment your business makes in terms of staffing an IT department and running your data backup in-house. Once again, your staff may be better utilized in other areas that are more profitable for the company. Consider the environmental costs of cooling and powering a data backup in order to determine the total cost of ownership for your Windows 7 backup software.
Keep Up with the Competition
In a changing world, businesses must adapt in order to stay relevant and it may seem like there is something new every day that needs to be tweaked in your business plan. To simplify your data backup needs, NovaStor offers several storage options to small businesses and can tailor a plan to fit the needs of your company.