What You Need To Know: Windows Server 2008 Backup
by Bridget.Giacinto, on Mar 20, 2014 9:35:31 AM
Windows Server Backup and Restore for Windows 2008 has been revamped and reworked to utilize the VSS and block-lever transfers for faster speeds as well as integration with recovery options. Basically, the method for the new OS simplifies server backup restore for individual files as well as entir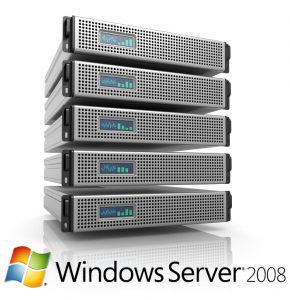 e volumes when set up correctly.
About Windows Server 2008 Backup and Restore
The old NTBACKUP utility was trashed, and the Windows Server Backup was introduced, which is a feature that can be installed through service manager. Microsoft's virtual hard drive format is still similar to Window Vista's Complete PC Backup as the VHD is used to create images of entire volumes. Most of all, it is important to note that several notable features of NTBACKUP have been discarded from Windows Server 2008, Windows Server 2012 and Windows 8 operating systems.
Current Windows Server 2008 Info for IT Staff
Below is a list of what IT support staff needs to be aware of moving forward.
Tape Drives Are Not Supported
Windows Server 2008 software was primarily designed for disk use, and tape drives are not supported on the OS. Disk-to-disk backup is cost effective as well as reliable and user friendly. However, it lacks flexibility for off-site backups, even though bays for removable hardware are commonly seen in lower-end servers. Removable hard drives are still less cost effective than tape ones. There is also limited support for USB drives.
Only Complete Volumes Can Be Backed Up

The OS does not allow individual file and folder backup, instead, only complete volumes can be backed up on Windows Server 2008 and only to locally attached volumes. In addition, consistency checks are not always possible.
It is also not possible to back up a network drive or local drives that are not formatted with NTFS; however, it is possible to do so if the backup destination is to a NTFS mount point or a mapped drive. System volume backups have everything needed to restore a working server, but it is necessary to use the command line in order to only back up the system state.
Superior Recovery Options
Individual files and folders can be selected with increased ease for recovery via use of the command line or GUI. The Windows Recovery Environment can also be used in conjunction with backups to restore individual files, folders, or volumes. Bare-metal restores can also be performed.
Microsoft offers two options for application support and backup. VSS copy is the default option. Archive bits are not updated on files. Instead, application logs are backed up on selected files. This approach allows Windows Server Backup to work in conjunction with software that interfaces with applications including Exchange.
VSS full does not provide the capability to select an incremental backup in the GUI. However, VSS full provides exceptionally fast performance given that only the modifications made since the previous backup are saved.
Windows Server 2008 Solutions By NovaBACKUP
Server backup restore for Windows Server 2008 has numerous advantages when implemented correctly. It is imperative to have a solid knowledge of the changes made and the discarded NTBACKUP features in order to efficiently run Windows Server 2008 OS on a larger scale. Implementing a solution like NovaBACKUP Server, that is designed by a Microsoft Certified partner and fully supports Windows Server 2008 gives you complete protection with file backups and image backups for a bare-metal restore and includes full setup assistance so your backups are set up correctly from the onset.