What to Do If You Can't Move from Microsoft Windows 7
by Sean Curiel, on Jun 11, 2019 11:47:43 PM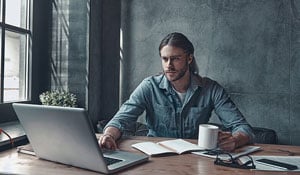 The January 2020 deadline is rapidly approaching and you're starting to panic. Most of your machines have been migrated to a newer operating systems, but you've got 1 system that is proving to be a challenge. Maybe it is running a software application which has been tailor made to your unique environment, or perhaps the software manufacturer has gone out of business. This could mean that a version compatible with Windows 10 (or another modern operating system) is unavailable, preventing you from making change.
What can you do if you can't upgrade your Operating System?
While it's not recommended, there are still a few things you can do if you must continue using Windows 7 for a limited period of time. Let's take a look at these last-resort options.
Windows 7 Extended Security Updates (ESUs)
Microsoft will still offer paid extended security updates for Windows 7 for a limited period of time. These updates will be sold on a per-device basis, with the price increasing year over year (Example: $50/device in 2020, $100/device in 2021, $200/device in 2022). Microsoft office will continue working until the absolute stop date, January 2023 – after which point there are no guarantees.
Air Gap

Another route or additional measure you may consider is an air-gapped computer. In this situation you would update to the latest possible version of your OS and then isolate the machine by removing it from any unsecured networks and connections to the internet. The machine should also be physically placed in a secure location with access limited to those who explicitly require the use of this machine. Data transfer must be restricted by locking down USB ports and drives, as well as encrypting all data.
Virtual Air Gap
Ensuring that this non-upgradeable machine has all files backed up goes without saying. But taking a full system image using software like NovaBACKUP also provides some additional flexibility. NovaBACKUP system images are easily converted to virtual machines. A virtualized environment offers the SysAdmin greater control to both limit access to this machine, as well as more easily access the data themselves from a variety of locations. The level of security in this scenario is only as good as the policies which have been implemented by the administrator.
While none of these options are long term solutions, they may buy you a little extra time. The end-of-support for dated operating systems like Windows 7 and Server 2008 R2 present System Administrators with a set of decisions and challenges, but it also offers an opportunity to upgrade systems and enjoy an increase in productivity. NovaBACKUP always recommends using an operating system which is supported by a constant stream of security updates to keep you protected from various forms of malware. And in the event that you are infected by Ransomware, there is no better failsafe than having a complete backup of your data at the ready to guarantee a successful disaster recovery. View our blog "5 Steps to Prepare for Windows 7 End of Life".