Virtual Backup Beta Program
by Bridget.Giacinto, on Jan 31, 2014 9:30:34 PM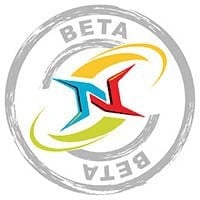 Calling all beta testers. If you want to be on the forefront of testing the latest virtual release of NovaBACKUP 16 this shout out is for you. This upcoming release will include a strong focus on enhanced virtual backup solutions for both Microsoft Hyper-V 2012 (and 2012 R2) and VMware platforms. To be considered for beta testing, please sign up for the NovaStor virtual backup beta program.
With hardware prices steadily decreasing and reliability increasing, virtualization is no longer just for Fortune 500 companies. As virtualization gains more acceptance, we are seeing more small businesses finally ready to make the move toward deploying virtualization technologies. This shift will not happen overnight. For many companies, this will mean supporting a hybrid server environment – a combination of both physical and virtual servers.
This upcoming NovaBACKUP beta release is geared towards these small business users looking to find a single solution to protect all of their data, regardless of where that data is stored – physical or virtual servers. And regardless of whether that data is on a Hyper-V or a VMware platform.
In reviewing the competitive landscape, one of the biggest obstacles small business owners face is navigating through the complexity of most virtual backup solutions. Many of these small business owners don't have the luxury of a dedicated, full time IT professional on-hand to ensure that their data is properly protected.
Removing the Complexities of Virtual Backup
In contrast, NovaStor aimed to build a virtual backup solution that was geared toward "Backup for the Rest of Us." The result is NovaBACKUP 16 (in beta soon), an easy-to-use backup application that works in hybrid (physical and virtual) server environments, without the complexity or inflated prices associated with other vendors. NovaStor has taken it one step further by offering free Setup Assistance, which gives small business owners who are already crunched for time the ability to focus on their business, not their backup plan.
"We understand that the most direct path to an effective, and powerful backup solution is to involve our users at the grass roots level", says Mike Andrews, Managing Director at NovaStor. "The way that small business environments are evolving and the challenges faced in the protection of data is of critical importance in the development of our SMB product line, NovaBACKUP."
Virtual Backup Beta Testers Wanted
NovaStor is calling all proponents of secure data interested in beta testing to fill out a small survey describing their environment. NovaBACKUP version 16 has a strong focus on enhancing our virtualization-specific feature set. With that in mind, beta testers will be selected based on the users' environment and ability to evaluate these features. If you are approved as a NovaStor beta tester for this release, you will be eligible to earn free "Not For Resale" copies of the NovaBACKUP Business Essentials product for servers.