Quickly Determine Your Client's Backup Needs
by Sean Curiel, on Aug 24, 2021 5:49:47 PM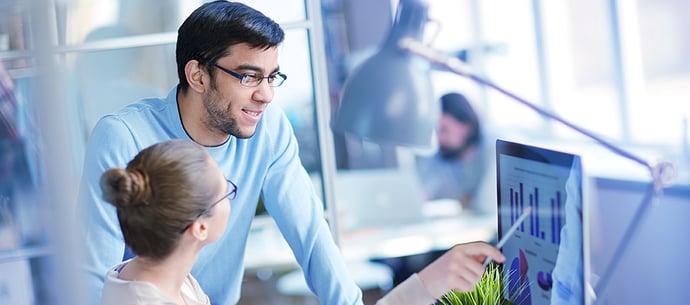 Adding new customers is an ongoing challenge for many Managed Service Providers. It's a process made more difficult when new customer prospects don't have the technical savvy to assess their own backup needs. As their new MSP, there is a lot you can do to quickly ascertain their basic backup requirements. Furthermore, this exercise is also a great opportunity to educate the client on the methods of dialing-in a backup strategy that will reach their data protection objectives.
Pinpoint Client Objectives
Step one is going to require an understanding of how this customer operates their organization. Data should be categorized into that which is critical to business operation, data that is secondary in importance, and data that is non-critical. This may be a moving target. A process must be in place to quickly identify, categorize and secure new data sources as the business changes. By fully understanding the clients greatest pain points during a data loss scenario, you can better help them prepare for recovery.
How much data can your client lose, yet still return to business quickly?
A day's worth of data? An hour's worth? Determining a customer's loss tolerance, or their recovery point objective (RPO) is a key part of building a backup strategy. While the availability of cloud storage has made the possibility backing up all organizational data a reality, that doesn't mean that all data will be accessible to the client immediately. RPO may also vary based on whether the data loss event occurs during business hours or after business hours.

The client must be able to express to you the number of minutes between discomfort and outright catastrophe when it comes to loss of critical systems. This recovery time objective (RTO) can be defined as how long they are willing to wait for full restore. If you are backing up a client with rapidly changing data, putting a backup with frequent intervals into place may be absolutely critical.
In a disaster scenario, a company's downtime can be quantified with an actual dollar amount using several popular methods. Seeing this number in writing goes a long way in getting a client to grasp the importance of implementing proper backup procedures.
Questions to ask
What systems and data is the business unable to function without?
What data can affects legal and regulatory requirements?
How quickly must these

critical

systems be brought back online?
How quickly must

all

data be restored?
Matching Data to Storage
With data classified and storage options identified, we can match appropriate systems with the best backup target. Through storage tiering we can match the most vital data to the fastest storage devices, and less critical data using more affordable options. This may even include recycling older storage technology that could still l be used for less-important data.

It's also important to consider whether your services and the client infrastructure will be able to support the movement of data between storage tiers. If your backup services are unable to meet the client's RPO/RTO requirements then you have established a "recovery gap". Whether stored locally, in an offsite data center, or in the cloud, the client will need to have the right set of expectations for restore time. (Read more about setting customer expectations.)
Questions to ask
What is the state of all onsite and offsite storage infrastructure?

If RPO/RTOs cannot be met, is there additional budget to invest in storage infrastructure?
What geographical or regulatory requirements must be met for backup data?

Access and Training
As the MSP all responsibilities for backup may be delegated to you, but often a client backup administrator will also exist. Depending on their abilities, the backup process may need to be fully automated or alternately allowing for more flexibility and manual customization. You must be the judge of what the client needs to feel a sense of security and control of their data.
Businesses with a high number of offsite and roaming employees may also pose a challenge. These workers may be more likely to inadvertently violate security protocols or access unsecured devices, leading to an increased security risk. MSPs must take a close look at both the number and type of employees that operate outside of the traditional office environment, especially if sensitive data is becoming more widely dispersed. Furthermore, employees should undergo regular disaster recovery drills to reinforce security policies and limit the risk of data loss.
Questions to ask
Who will be in the role of monitoring and testing the health of backups?
Who will be in the role of performing disaster recovery drills?

How many employees are remote/roaming, and where are they saving critical data?

What kind of security awareness training have employees undergone?
MSPs must develop a wide range of skills to bring on new clients and retain them for the long term. The NovaBACKUP Cloud team, comprised of experts from the MSP industry, understands what it takes to deploy data protection services across a wide range of client environments. NovaBACKUP Cloud for MSPs is a flexible, easy to manage platform for offering backup as a managed service. We invite you to speak with NovaBACKUP Cloud specialists to discuss your environments today.