Top MSP Challenges: Meeting Customer Expectations
by Sean Curiel, on Sep 29, 2020 6:20:00 AM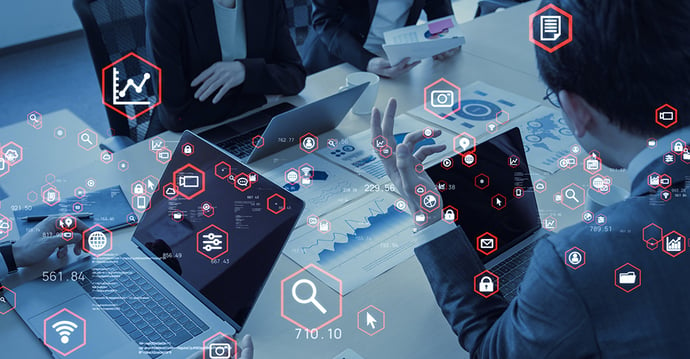 In this continuing series we examine some of the top challenges that Managed Service Providers deal with and offer suggestions on how to tackle them.
With the rising popularity of the MSP, businesses enjoy IT resources that are now available to them like a utility rather than having to create and support all infrastructure themselves. In turn, this makes it easier for businesses to quickly scale up or down as needed. It also results in a greater dependence upon MSPs for critical services at a time when the IT landscape is changing. Most recently, employees are increasingly working from remote locations, making networks more distributed. Technology providers are quickly adopting services to address the resulting cyber security risks. Of course as business needs evolve, so do customer relationships and expectations.

A Different Approach
IT providers are accustomed to adapting to new technologies and the changing tides of the industry. Perhaps you've transitioned from a more traditional "break / fix" business model, or maybe you've followed the MSP model from the beginning. Either way, you are now in the business of managing relationships - keeping customers secure, productive, and happy.

This has become all the more challenging with people interacting less in-person today than ever before. Nevertheless, relationships must be nurtured continually as a reminder that you are providing the services which keep customers functioning. It is the expectation of the client that you are out there, preventing unexpected disasters from taking place. It's up to you to proactively demonstrate your value.


Marketing
Marketing and sales teams must take great care as they work to differentiate themselves from the competition. They may be tempted to try and offer everything to everyone, when success may be much more practical while focusing on a specific niche. Sometimes Marketing teams can even unintentionally mislead customers by setting false expectations as to how a solution is deployed or maintained. Highly technical employees must be involved even at the strategic marketing level, so that there is a deep understanding of your managed service offerings. Ongoing, regular technical trainings that include members of Sales and Marketing teams can help to avoid the possibility of over-promising capability and under-delivering to new clients.
Sales
It's safe to assume that for most MSPs the clear majority of their new customer leads will be arriving through their existing customers. Whether it's word of mouth, a user group, an online forum, or testimonials and reviews – there is nothing more powerful than the voice of your satisfied clients. Sales teams must adapt to continually service existing customers with a preventative mindset, and leverage this into new sales. This means greater focus on long-term relationships, customer satisfaction and retention than in the past,
( To learn more about the MSP challenge of Getting New Customers, read Part 1 in this series. )
Outreach
MSPs must over-deliver in the realm of services to generate the kind of excitement that will encourage word of mouth referrals:
On-boarding: An open an honest roadmap of the customers on-boarding process should be developed and made available to the all parties involved. This sets the correct expectation of all actions, trainings and documentation that must take place prior to the commencement of services.
Reporting: Delivering reports to clients details the services and commitment you provide. It can also help to highlight areas of improvement. (Example; a backup report could show # of machines, # of backups, % of success, errors, etc.)
Suggestions: The MSP should be proposing ways in which services can be improved and streamlined. You should be proposing solutions they may need in the future long before the customer has even considered it.
Health Check: Through all of this outreach you should have your finger on the pulse of customer satisfaction. MSPs should not be afraid to utilize the Net Promoter Score (NPS) system as an important part of their MSP brand development strategy.
Service Level Agreements
Poor communication may be the single greatest weakness in unrealistic expectations from an MSP. You may deliver your services exactly as promised and yet still meet with an unsatisfied customer as their expectations changed. This is what makes Service Level Agreements (SLAs) such an important document for both parties. For the MSP, the SLA works to set correct expectations and for the client it gives them a way to hold the MSP responsible for their work. An SLA should include the full scope of services to be performed, a clear timeline, the responsibilities of each person involved, metrics, objectives and the penalties for not meeting objectives.
At times it may feel like an uphill battle for MSPs to achieve a steady stream of new customers while retaining existing clients who are willing to testify to your hard work. Through constant communication and frequent contact with customers, you lay the groundwork for a long and prosperous relationship. We'll continue to look at the Top MSP Challenges further in this Blog series, with great feedback from our own successful managed service providers. Speak with one of our experts to learn more about offering Backup as a Service with NovaBACKUP Cloud for MSP's.
Read Part 1 in this Top MSP Challenges series - Getting New Customers