NEW NovaBACKUP Software Release Now Available
by Sean Curiel, on Feb 22, 2022 4:32:02 PM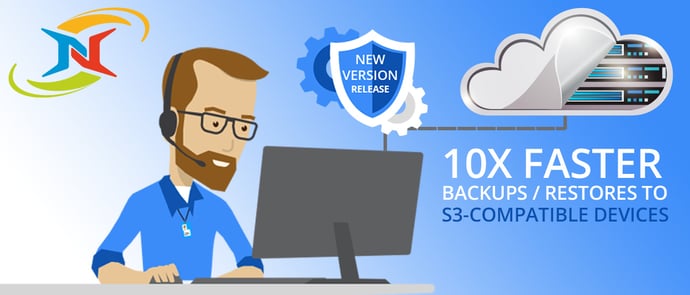 With our latest backup software release, NovaBACKUP® introduces massive speed improvements when backing up and restoring from S3 compatible storage, while providing users with greater control over the remote configuration of backup jobs.

NovaBACKUP Corporation, whose award winning backup software secures thousands of businesses and managed service providers, today announced the release of their newest version of software. This latest release adds support for Windows 11, Server 2022, with feature improvements including a tenfold speed increase when backing up and restoring from S3 compatible storage. Newly added management functionality to the CMon remote, web-based monitoring console makes working with backup jobs easy from wherever backup administrators are located.
NovaBACKUP software offers users the ability to flexibly protect critical business data from modern security threats using a variety of technologies such as file backup (local and offsite), disaster recovery images, business application backup (SQL, Exchange), virtual machine protection, backup to the cloud and more.

Notable enhancements to the NovaBACKUP client software include:
Support for Windows 11 and Windows Server 2022

New technology for fast backups and restores to any S3 compatible storage

Enhanced details provided on job logs for error messages

Ability to specify network credentials for backup retention jobs

Added support for default email settings for image backups and retention jobs
This update also offers significant enhancements to the NovaBACKUP CMon, a web-based central monitoring console, adding new backup management capabilities for MSPs, customers, departments and groups with full or restricted access. Additional functionality has been added for the configuration of backup jobs from remote locations.
Newly additions to the NovaBACKUP CMon include:
Updated API to support more file backup and restore job settings and functions
Added ability to list, create, view, and delete backup jobs for an agent
Improved database scheme to improve data integrity
Protection against user deletion of storage devices in use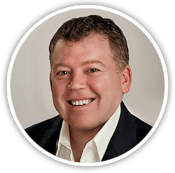 "This release excites me as it represents a bridge towards our next generation of NovaBACKUP. We're introducing a new engine that will be released in phases throughout the year that is a performance game-changer slashing backup and recovery times substantially. Also, we're releasing a new central management capability that will make life much easier for MSPs and system administrators who want to remotely manage all their systems from a single pane. If you are a current customer, you are about to witness a large progression and if you're still on the fence, this should knock you off."
Mike Andrews, CEO, NovaBACKUP Corporation

Government agencies and highly regulated industries increasingly require greater oversight over personal data. Data protection software like NovaBACKUP takes regulations (HIPAA, GDPR, CCPA, etc) like these seriously. NovaBACKUP's team of data protection experts hails directly from the IT and MSP industry with deep experience in ransomware prevention and recovery. Setup Assistance provided to customers to get their initial backup jobs running smoothly is a cornerstone of NovaBACKUP's business philosophy.
With this update, additional security has been added to prevent the installation of less-secure Windows operating systems that are no longer supported (Windows 7, Windows 8.0, Windows Server 2008, Windows Server 2008 R2, Windows Small Business Server 2011, and Windows 10 Version 1507).
Whether you are a small-to-medium sized business or a Managed Service Provider delivering backup services to clients, NovaBACKUP has the data protection technologies that help organizations succeed through the protection of their critical data and fast recovery from data loss incidents. We invite you to take a free trial of NovaBACKUP software in your environment today.
Recent NovaBACKUP Videos: