National Health IT Week 2017
by Sean Curiel, on Oct 6, 2017 5:45:59 AM
As a data-protection company who's backup software services the healthcare industry, and other highly-regulated industries, we fully support National Health IT Week.

National Health IT Week is a nationwide awareness week focused on the value of IT in the healthcare industry and runs from October 2-6, and is celebrated through numerous events. #NHITWeek
We're proud of our company's role in safeguarding critical data in a time when threats are on the rise. Our goal is to empowering hospitals and medical practices who have been impacted by data loss with the ability to get back to business-as-usual quickly, back to servicing those in need.
But the role of IT in the healthcare industry is one that stretches far beyond data protection, affecting patient care, research, the training of providers, and patient engagement. This work impacts people's lives and ultimately contributes to a better, healthier society.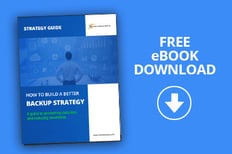 NovaBACKUP Corporation's clients and partners in the healthcare industry understand that creating a secure environment for patient healthcare information starts with the planning of a custom backup strategy, tailored to an organizations needs. It is for this reason that the NovaBACKUP team has created a complimentary Guide to Building a Better Backup Strategy.
We invite you to download it today, and wish you a secure and healthy National Health IT Week.