Shape the Future of NovaBACKUP Through Our Customer Experience Program
by Clay Levering, on Jun 17, 2014 9:21:25 AM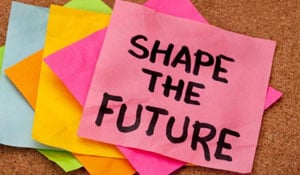 At NovaStor, our team regularly communicates directly with our customers relating to how they use the software, what they'd love to see next and how we can do better overall as a company. We love to encourage our customers to participate in these questionnaires, surveys and e-mails any time they can, including our NovaBACKUP Software Feedback Survey.
However, as we grow up and out, it is almost impossible to reach out to every customer as often as we would like. Because of that, starting with NovaBACKUP 16.1 Software, NovaStor introduced anonymous software analytics and usage statistics to our NovaBACKUP applications.
We've named this program the NovaBACKUP Customer Experience Program (NCEP) and you can read more information (such as our privacy policy and data collection information) available in NovaBACKUP now. This program will allow you to help us shape the future of our products. Of course, no amount of data analytics can ever match direct customer feedback and communication so we urge you to keep in touch with us as much as possible.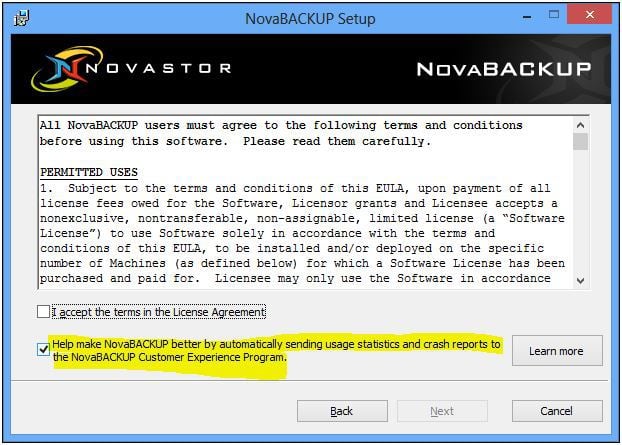 With these analytics in place, our team will be able to truly begin to understand exactly how our loyal customers are using our software. Questions like:
Which features are most commonly used
Which operating systems our customers are most fond of
How often our customers are experiencing technical faults
We feel that this data will help us better shape the future of the NovaBACKUP software to make our next steps that much better for you, the end-user.
Of course, being an international company, those of us at NovaStor are extremely sensitive to the current political climate when it comes to the collection and analysis of user data. We have taken every step possible to ensure the data is 100% anonymous in nature and we will never re-sell the data that we've collected.
Our team has make every attempt to be as transparent as possible relating to these changes and give our users every opportunity to "Opt-out" of the program. We offer the ability to "Opt-Out" during the installation and upgrade process of NovaBACKUP, as well as through the Default Settings of the software in case you miss the option during install or would like to "Opt-Out" or "Opt-In" at a later point in time.
Finally, if our team decides that the program does not meet the absolute highest standards possible from a performance, privacy or legal standpoint we have built a, "Global Opt-Out" functionality into the software that allows us to hit the kill switch and stop users from submitting any data to our team.
Our team understands that there are likely going to be a significant number of questions asked and we're trying our very best to make it as clear as possible as to why we're doing this and that we respect the anonymity of your data. At no point in time will we EVER collect individual user statistics for tracking or advertising purposes. If you have any questions relating to this program, I urge you to leave notes in our comments section.