4 Ways The Pandemic Affected Your Business Data
by Sean Curiel, on Aug 19, 2022 6:00:00 AM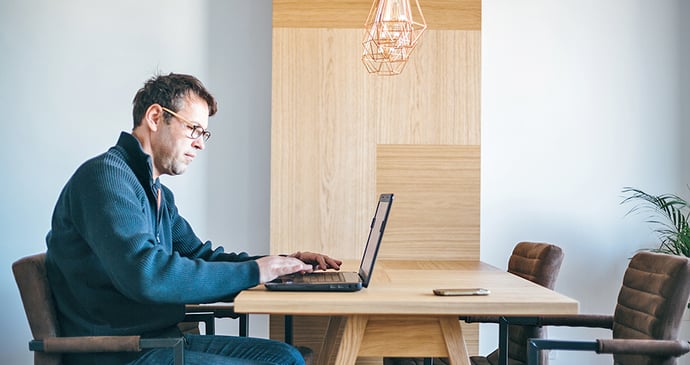 The world took on an unprecedented challenge, and it meant changing how we use and access data. Today we consider 4 different ways that the pandemic may have affected your business data.
Pandemic Fishing and Hacking Schemes
Antivirus companies have detected hundreds of new schemes and attacks based on the spread of coronavirus. These nefarious parties are preying upon the fear and anxiety surrounding the virus spread. They attempt to obtain passwords, and private data and deliver crippling ransomware to your system. Messages are being delivered via email or malicious website links claiming to provide urgent virus information from places like the World Health Organization (WHO), offering infection maps, corporate tax relief, stimulus checks, and even virus cures. Make sure your employees understand exactly what information resources are acceptable to access, and what actions they must take in the event that their system is disabled.
Remote Employee Security Compliance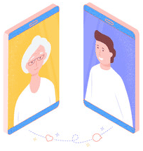 Employees who are suddenly working from home may present a security risk to their company. The security challenges businesses face with offsite workers if very different than those of onsite. Remote workers should utilize a VPN for encrypted, secure communications and avoid the use of public WiFi. But be aware that a VPN overloaded with traffic can result in massive slowdown and packet loss. Admins may need to prioritize which users need higher bandwidths. Login credentials should be protected with multi-factor Authentication or at the very least include strong passwords. Furthermore, employees must be informed to expect an increase in phishing attempts. They should be able to explain what their most sensitive data is, and how it is being protected.
Centralized Data is Paramount
Many businesses have not fully implemented or committed to remote worker capability. This has left them scrambling to quickly accommodate workers restricted to remote locations. Consider the numerous collaborative software tools on the market that allow sharing of video, whiteboarding, and project status to keep everyone on the same page. Then of course, this newly generated data must also be protected. It's also more important than ever to have data centralized for fast access and emergency data-restore. This means following the 3-2-1 backup rule (at minimum) for backups stored both locally at the employee location, the business location, and off-site for redundancy.

Sick, Stressed-Out, or Distracted Employees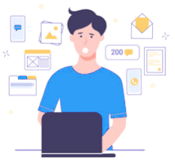 Employees may be physically unavailable due to staff being more spread out or may be stuck at home sick. Some may be unfocused or distracted due to urgent matters. Whatever the cause, a drop in productivity is a serious matter. Human error is one of the leading causes of data loss. In the worst case, a short-handed security team could mean that applications are not being updated in a timely manner or security holes haven't been patched. Businesses trying to function in a time of unprecedented change must be able to react quickly to a data-loss incident with reliable data restoration.
Communication with your team is more important than ever right now. It's time to take a critical look at how you are updating the team about remote office security. Equally important is communicating the health and management priorities of your business while gaining a deeper understanding of the challenges that employees are facing. For a free backup strategy consultation or to discuss your remote workforce security, speak to a backup expert today.