6 Holiday Shopping Tips to Prevent Cybercrime
by Sean Curiel, on Nov 24, 2020 5:28:00 AM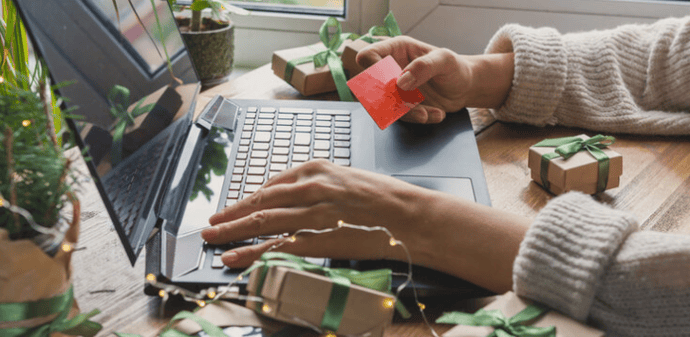 The holiday season is here, with more people working from home than ever before. It only makes sense that businesses have redoubled their marketing efforts to get their best deals of the year out and in front of you. The flood of advertising is an opportunity for cost-conscious folks to pick up some of the best deals of the year on technology products. But the stream of advertising can at times be overwhelming. In the worst case it also presents opportunities for cybercriminals. In the spirit of making our time at home this year as enjoyable as possible, today we bring you a few security tips to employ during this holiday shopping season.
Before You Shop
We shouldn't need any reminders to run a backup and check its restorability, but there's no time like the present. As you might be tempted to visit new shopping websites and download unfamiliar applications, you need to know that your system can be dialed-back to a previous state should a data-loss event take place. Are you confident in your data recovery ability? Check the status and restorability of your most recent backup and if there's any doubt, consider one of NovaBACKUP's secure backup solutions.
Take Email Precautions
Email is likely the most common method of delivering a scam during the holiday season. Attackers can spoof an email address making it appear as if it is coming from a trusted vendor, family member or coworker. The holiday season is the perfect time to push out deals that are "too good to be true" and fool unsuspecting deal searchers. Educate yourself on the different methods of Spearfishing (targeted fishing), Angler Fishing (social media) and Smishing (SMS). Avoid clicking links in emails from unknown parties which can download malware to your system. Retailers don't typically use attachments for receipts or special deals, so don't open them.
Be Skeptical of Reviews
It always pays to do a little research (at least a Google search) before downloading any unfamiliar applications, or buying any product for that matter. Five star reviews can be obtained through nefarious means, or simply incentivized/paid for by the vendor.

Personal example: My wife recently bought me an office chair cushion and quickly selected the product with the most 5-star reviews. Upon receiving the product, we also received a list of free items we would receive by simply leaving a 5-star review.
Look at official websites and materials from the vendor to check for professionalism and their security practices. Investigate multiple websites to fully understand their offering.
Shop Securely
When shopping online, ensure that you are using a modern updated browser to make purchases and that you have a secure encrypted connection as indicated by the HTTPS located in the URL. That "S" is important and means use of Secure Sockets Layer (SSL) to prevent eavesdropping. Avoid public WiFi networks as much as possible as some of them may be exploitable, and consider using a VPN which is the most effective method of encrypting data that is going to or from your system. There are even VPNs with free plans available.
Monitor Accounts & Payment
If you're shopping online, take advantage of online banking convenience to check the status of your accounts and note any suspicious activity or charges. A credit card is generally the preferable method for shopping over a debit card which could provide a criminal with the ability to drain your bank account. Credit cards and major vendors often carry buyer protection to limit your liability in the event of theft, so be aware of your coverage. And in this day and age it certainly doesn't hurt to employ some type of credit monitoring service, just in case your details happen to be circulating somewhere on the dark web.
Ship Intelligently
Black Friday and Cyber Monday are the biggest ordering and package delivery days on the calendar. Your home may not always be the most secure location for shipping. Consider the most secure physical location using signature confirmation to avoid porch pirates. Include special delivery instructions which detail where a package should be left (if necessary), and consider enlisting your neighbors in a mutual agreement of keeping a good lookout. Many credit card companies and retailers may also offer purchase protection in the event that your package is stolen and you need some recourse.
This year's gift giving will involve online shopping and communication more than ever before. It's a great time to take advantage of the best technology prices of the year, including those from your trusted security experts at NovaBACKUP. Taking precautions to protect your purchases can save you from disappointment, and help ensure a happy holiday.

Speak with a data protection expert about security and backup policies today.