5 Reasons to Offer Backup as a Service for VARs and MSPs
by Sean Curiel, on Oct 15, 2019 2:38:26 PM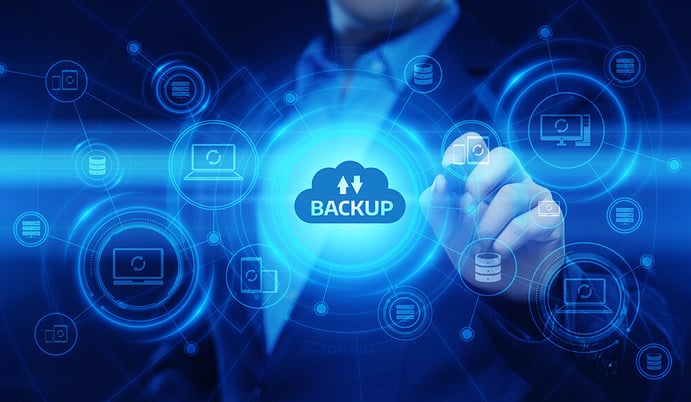 Value added resellers (VARs) the world over find themselves questioning whether adding Backup as a Service to their portfolio makes strategic sense. For many VARs it will be the first managed service offering in their organization. An initial reaction might be "not right now", because quite simply - VARs are busy. Running a successful business and retaining customers is hard enough without having to modify the current business model.
What they may not realize is that the MSP model brings unexpected benefits to both the customer and the IT provider on multiple levels. It has the potential to reduce workloads, and increase profits exponentially. Moreover, your customers will be coming to expect it. Changes in technology are challenging customers to move beyond the old "break-fix" relationship, leaving them open-minded to new managed services. Will you be the one to provide it?
Today we list a few concrete benefits of adding backup as a managed service (learn about NovaBACKUP Cloud):
Increased Profits
VARs shuttle from customer to customer, rolling out hardware and software solutions for a fixed number of hours – while product margins continue to shrink. They chase down customers for upgrades and maintenance renewals, often seen as a nuisance by the client, when it's only for their benefit. Delivering Backup as a Service means that payment, upgrades and renewals are all automatic. Without gaps in maintenance and support (points of failure) the VAR recognizes higher profitability from each installation year over year. (Learn more about steps to switching revenue models.)


Threat Prevention
While growth and change is always a challenge, VARs may underestimate the value of a proactive data protection service versus the old reactive model. With the ability to monitor the success or failure of client backups, IT providers are immediately made aware of potential points of failure. The backup as a service model ensures that the latest technologies are being used, and that backups are always restorable and available to the customer.


Regulatory Compliance (HIPAA, PCI, CCPA, GDPR)
From healthcare and financial services to government and education – regulatory requirements for specific industries only continue to grow in complexity. Both the customer and the VAR must be able to demonstrate that they are making every effort to remain compliant. But compliance is thrown into question in a break-fix model where a client's backup solution may fall into disarray, or out of maintenance. Backup as a Service gives a VAR the tools necessary to certify security from end-to-end. 



Stable, Predictable Revenue
Customer needs can be unpredictable and for the VAR can result in workloads of being stretched too thin, or disturbing silence. This inconsistency affects profits. Managed backup creates a consistent, predictable revenue stream and gives the VAR an opportunity to plan for growth. Rather than one-off projects, the VAR benefits from predictable monthly payments. End users are more easily able to budget for continuous data security. This creates a more financially stable model with potential for profitability, outside investment and growth.


Customer Retention
Customers enjoy a predictable monthly cost for data protection, leaving them less likely to make a sudden change, as long as data is secure and requirements are met. A more consistent delivery of data protection services often means a deeper, ongoing relationship with the customers and can open up new opportunities. VARs that fail to offer a modern Backup as a Service plan may leave clients wondering why it's not an option, and open to outside service providers.
Adding services like Backup as a Service will require a few new technologies including a hybrid-cloud backup platform like NovaBACKUP Cloud for MSP's. However, the much bigger adjustment is the psychological shift on the part of the VAR as they take a step closer to a MSP model of business. The MSP model provides maximum value to the end user using the latest technologies, ongoing monitoring and fast access to data, while the IT provider reaps the rewards of more consistent cash flow and a predictable workload.
Take a look at our blog post about, "How Different Clouds Protect Your Data".