The Latest Data Protection Trends
by Sean Curiel, on Jan 9, 2023 7:00:00 AM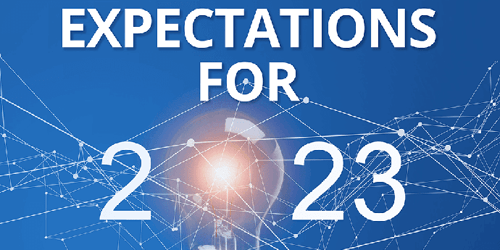 Recent years have been nothing less than historic for technology providers and businesses across the board. While many organizations have faced economic challenges, others have benefited from shifting technology, for example, remote work. As we move into 2023, facing new trials related to rising costs and lower IT budgets, rising customer expectations, as well as technology advancements in the area of automation and cloud services, we'd like to highlight the Data Protection Trends that will have the most direct and positive impact upon you.
Back to Simplicity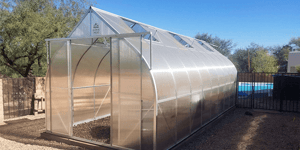 One of the big non-technology trends in the last year has been a move towards growing your own food. Community allotments are becoming more popular again in Europe, one of our employees built his own greenhouse (see picture), and we agree that the smell of freshly plucked herbs is priceless. This movement is led by the desire to simplify one's life and take matters into your own hands.
Looking at the technology sector, we've seen vast advancements over the last few years. Everything, from cloud-based applications, Artificial Intelligence to object storage and more. But these advancements introduced a certain complexity. Suddenly, administrators are receiving hundreds of notifications, checking various colored indicators within monitoring applications, and paying for features that they may not even require. Especially when struggling with limited resources, this complexity can cause unnecessary stress and lead to burnout.
While most IT professionals don't need every bell and whistle, there are some exciting technological advancements that are gaining steam in their ability to support us in our goal of streamlining IT operations.
Automation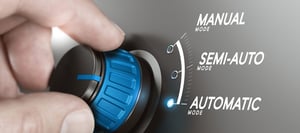 When we talk about making life easier for backup administrators, automation is a tool that is being effectively adopted throughout entire organizations that are undergoing digital transformation. By automating repetitive, labor-intensive tasks, staff save time and are then able to prioritize profit-generating activities and customer communication.
We've already seen this for example in many ticketing systems implemented for technical support purposes. We see it in network performance monitoring. Even in the management and monitoring from our very own backup software. But rather than being simply reactive to existing processes, automation will now be leveraged for proactivity to perform preventative maintenance, offering technology providers the insight to build more effective security strategies and healthier customer relationships.
Technology is trending towards more devices generating more data, an amount of data nearly impossible to manage without automation to help inventory and prioritize data. Backups will be further affected as automation is utilized to identify weaknesses and points of failure within backup procedures.
Optimization
Profitable businesses are constantly working to increase productivity and efficiency. For technology providers, this is often done through a bit of specialization, whether that is a unique technology service or a specific segment of the industry. The labor market is tight, and organizations are faced with the ongoing challenge of keeping their best talent. It's less of a time for IT providers to be a jack of all trades, and more of a time to be the master of a clearly defined set of skills. Standardizing specific tools and offerings will help optimize expenses including training costs, benefit a support team's ability to quickly address issues, and increase overall productivity.

MSPs are increasingly helping their customers to optimize infrastructure costs by moving workloads to the cloud, creating new types of connectivity and flexibility. They will take advantage of cloud purchase options like reserved instances and other committed use discounts to help reduce their expenditures, and utilize the cloud more effectively.
Increased Focus on Data Security
With the advantages in cloud computing and the demand to make information available anywhere, data will continue to grow, and further embolden ransomware and hackers. Protecting the livelihood of your organization becomes even more critical with the possibility for new vulnerabilities.
In addition to encrypting backups files, separating backup mediums from the network, and adhering to new regulatory requirements, backup administrators will have to utilize proactive methods to identify security weaknesses and ensure that recovery is just a couple clicks away.
Regulatory Compliance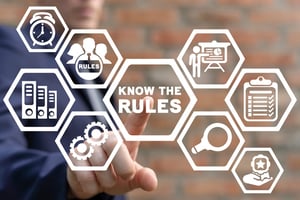 Requirements for handling personal data have continued to grow in an attempt to keep pace with ever-increasing cyber threats. Whether adhering to government regulations or meeting specific industry standards, all organizations must integrate compliance into their backup and retention strategies.
Regulations like PCI DSS (The Payment Card Industry Data Security Standard) were created to protect the financial and personal information of credit card users. It applies to anyone who is using, storing, or sending credit card data. The latest iteration of this regulation (version 4.0) will have a deadline for compliance in March of 2025, which means that the clock is already ticking for businesses and backup providers alike. A new emphasis on client-side security means that backup providers must have procedures in place to meet PCI's monitoring, encryption, access, authentication, and testing requirements.
---
"74% of MSPs clients struggle to comply with regulations like HIPAA, GDPR, and PCI-DSS."
Kaseya's 2022 Global Benchmark Survey Report
---
The U.S. Department of Defense has a new set of guidelines for all organizations working with the military, dubbed CMMC 2.0. There are multiple levels of CMMC compliance, and while not everyone may require certification (assuming you have no ties to the defense industry or its supply chain), redoubling your cybersecurity defenses by implementing standards like multi-factor authentication, and zero-trust security strategies are important to protecting backup data from encryption and deletion.
The stream of new laws and requirements continues with no less than four US states (Virginia, Colorado, Utah, and Connecticut) having passed new data privacy regulations that will go into effect sometime during 2023.
Immutability
To circumvent the effects of ransomware infection, businesses are turning to immutable backups - copies of data that are written once without it being able to be altered, encrypted or deleted. If performed correctly, within a recent enough time frame, this can be an excellent method for avoiding data extortion. While immutability can be achieved through various devices, the cloud is making available features such as continuous data protection and set immutability time windows. Backup immutability can also assist businesses with meeting strict regulatory compliance requirements.
Digital Transformation
Businesses are integrating digital technologies into all aspects of their business, improving collaboration and fundamentally changing the way that business is being conducted. These technologies are generating substantial amounts of new data that MSPs are being entrusted with to help to store, manage, access, and secure. New backup platforms will have to be lightweight, flexible, and accessible from any location. Organizations will look to MSPs and vendors who can help them navigate these uncharted waters. As new cloud technologies converge, businesses will need assistance with migration, monitoring, and deployment for mission-critical applications. Backup providers must continue to hone their skills in a wide range of trending technologies to capitalize on opportunities to support their clients with digital transformation in the coming year.
Remote Work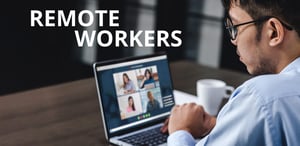 Businesses quickly adapted to support increasingly distributed employees in the last couple of years. Remote work will become even more standardized as the "access and manage data from anywhere" trend continues. Even businesses without remote workers will build out the capability in case a future disaster requires the need for it. There is momentum behind new technologies to support remote work productivity including collaboration solutions, employee performance tracking, virtual desktop solutions, and video conferencing.
Having an efficient remote workforce can become much easier with MSPs as an added layer of IT support, ensuring that offsite vulnerabilities are addressed to prevent cyber threats. Data protection must not only be effective but must also become convenient and transparent from the employee's perspective.
Backup- and Disaster Recovery-as-a-Service
In recent years, as the cloud has matured, we've seen a massive change in the way that applications are being deployed, hosted, and administered. Organizations, year over year, have increased their reliance on Backup-as-a-Service (Baas) providers to help protect some or all of their critical business data. This trend continues as businesses establish their disaster recovery strategies in response to a landscape of growing security threats, and seek out reliable partners who can help reestablish productivity during a disaster recovery scenario (DRaaS) - often a Managed Service Provider. MSPs are not only hosting their clients' backups and critical applications (CRM, ERP, etc) but are also increasingly in the business of securing SaaS cloud platforms like Microsoft 365.
With organizations adopting SaaS platforms like Microsoft 365, they must also incorporate the protection of M365 data into their backup routine. Backup-as-a-service offerings are evolving to include SaaS application protection against accidental deletion, malicious actors, and other threats but also to include backup immutability.
Conclusion
Businesses are excited about their prospects for 2023, and how technology will open up new and more profitable opportunities. But along with these technologies come challenges for the protection, storage, and recovery of backup data. At the same time, the customer has also become more shrewd in their decision-making and less tolerant of less-than-stellar support. IT providers who are able to deliver highly personalized service, proactively manage client relationships with security expertise, and understand the trends that are enabling digital transformation are sure to end up on top in the coming year.

Did you miss our recent Data Protection Trends webinar? Not to worry!
You can still watch the webinar video recordings at your convenience.

English Language Webinar from January 26th, 2023

German Language Webinar from January 26th, 2023