7 Questions Your Boss Has About Buying New Backup Software
by Sean Curiel, on Jun 26, 2018 5:32:21 AM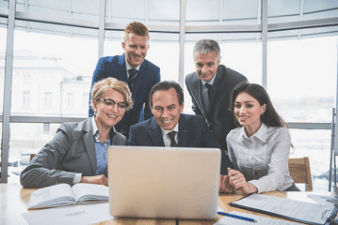 You're just about to pull the trigger on that new backup solution for the office. But hold on a minute - the boss has a few questions.
No worries. You've done your research.
Your Q&A session might look something like this:

How long will it take us to restore?


A tough question, as it depends on size of data set and connection speeds (among other things). But reassure your boss that the new solution will be backing up locally for fast restores, as well as offsite for redundancy. Reaffirm that test-restores to estimate recovery times are an important part of the software trial process - so you are never left guessing.



How much will it cost us?


Businesses, especially small ones, need to spend as little as possible for reliable backup. They need a vendor that offer flexible licensing models such a perpetual model for full software ownership as well as a subscription license option which keeps software continually current and ensures that support maintenance always valid. The backup vendor must offer competitive upgrade pricing, making it worth the move to a new solution.



How can we do it without YOU?


They might not ask you to your face, but it is a valid question. In the unlikely event that the Backup Administrator is hit by a bus – will the company's data remain protected? The backup solution must be both automated, and easy enough to be taken-over by another team member in the event of an emergency. (view our Backup Strategy Guide)



Is this something that can grow with us?


As businesses grow, so does their data. A backup solution must flexibly scale to support additional servers, databases, and new virtual environments without having to purchase additional agents, plugins and features. Vendors should also offer enterprise class solutions with multi-streaming backup ability for a future upgrade path.



Is the CEO's personal laptop being protected?


With a employees and stakeholders roaming between offices and working irregular hours - the modern laptop has become indispensable. The CEO's laptop should have automated backups, storing encrypted locally and online to destinations like Amazon S3. Solutions with free central monitoring and remote email notifications let the Backup Admin know that things are running smoothly.



Does this make us HIPAA compliant?


HIPAA regulations cover a wide range of security standards which require more than backup software alone. However, a properly configured backup solution that keeps Protected Health Information (PHI) securely stored and encrypted is a critical component of the HIPAA security rule's legal requirements.



What kind of support do we get?


Let's face it, nobody likes being sent to long distance call-centers for support, and being forced to prove that they've already attempted the obvious. You've chosen a solution that offers support by actual employees, certified backup experts that work with you one-on-one to ensure that properly configured backups are working from day-one.
Learn more about NovaStor's server backup products at:
https://www.novabackup.com/products
Learn more about NovaStor's network and enterprise backup solutions at:
https://www.novastor.com/backup-software/network-backup