3 Common Problems with Online Backup Services
by Bridget.Giacinto, on Dec 4, 2015 5:39:46 AM
Backing up important files has become an essential part of business priorities within the past few years. As more breaches occur, organizations must be able to recover their documents and get operations running as quickly as possible. The solution that you choose to fulfill this initiative will be absolutely crucial. Let's take a look at some of the problems most cited with online backup services and what may be the answer to these issues as well as your backup needs:
1. Time to download/upload files
If a disaster happened right now, how quickly would you be able to restore your files from your backup service? Are you confident that your information was backed up successfully? Unfortunately, for many online users, the initial transfer can take much longer than expected. Forbes contributor Tony Bradley gave an example of a home user who wanted 500 GB to be backed up. Although the online provider claimed a max upload speed of 22 GB per day, the truth is that the user only achieved 3 to 4 GB per day. Because the provider throttles down speed for large backups, it took two months to transfer 200 GB and another 300 days to finish the remaining 300 GB. This slow backup can devastate a business during a disaster situation.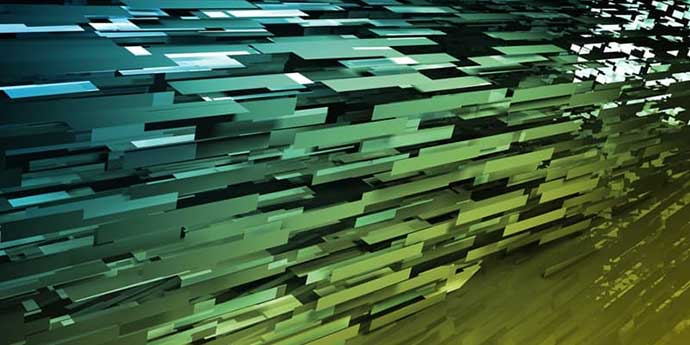 2. Security
The protection of online assets has always been a significant concern for businesses. Online backup services may not have the security needed for sensitive information. SecurityNewsDaily gave the example of Dropbox, which relies on unencrypted administrative files. If a user ID is copied to these files on another device, it could secretly access everything on the account. This service could be breached easily, compromising organization documents. You need to ensure that your backup service is safe and offers quality support.
Another issue comes when a provider closes or is breached. For example, an attack on Systema Software compromised 1.5 million patient records in their cloud backup service. Injury reports, Social Security numbers and detailed doctor visit notes were all accessed. You need to ensure that your sensitive information is safe from these situations.
3. Scope of services
"Make sure that it covers all of your needs both now and in the future."
When using a backup service, you want to make sure that it covers all of your needs both now and in the future. However, if a solution offers automatic settings, it could glaze over some important files. Kadansky Consulting noted that in many cases, useless documents may be added and essential ones skipped because software simply can't tell what is appropriate for your situation. You should be able to easily add or subtract files without any major work. However, if you delete a file from your computer, some providers may also delete the file from their servers. Make sure you find out how long a service keeps your files after you delete them. Do they keep multiple versions of your files in case the current version becomes corrupt?
Solution: Using a backup software package instead
Rather than deal with these issues, look into a backup software package. This type of offering puts you in control over your data, enabling you to decide where it lives and have complete oversight for when you need it most. You don't have to combat large jobs or be dependent on your Internet connection - instead, you can easily size your backups for the entire data structure of your computer. In addition to storing backups of your critical data on local devices, you also maintain control over which cloud storage provider you entrust with the protection of your encrypted data.
There are a number of potential hazards when it comes to these types of simplified online backup services but with a complete solution like NovaBACKUP, businesses have peace of mind that their information is available in the event of a disaster.