Workstation Backup: Is It Needed in SMB Networks?
by Jonathan Calmes, on Sep 17, 2014 3:14:15 PM
Many small and medium sized businesses (SMB) have policies and procedures in place to save workstation data on a network drive. This approach reduces bandwidth usage, limits IT resources needed to manage a backup plan, and is overall a good approach for handling data created on workstations. But, it does rely on the human element. And truth be told, many users still save files directly to their computer.
As bring your own device (BYOD) becomes more readily accepted and more and more workstations are transitioning to laptops that move from conference room to cubicle, and from home offices to local coffee shops, should that be re-thought? What if your workstations are leaving your network? What happens when the CEO's laptop gets coffee spilled on it?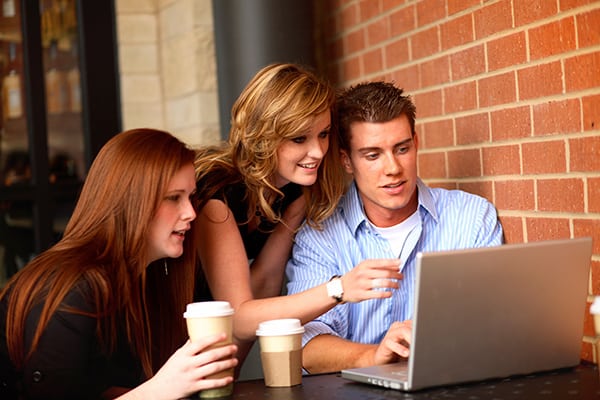 Since data and files are important, the real cost of data loss is downtime. Files can be saved to alternate locations that are themselves backed up, but perhaps a weekly or even monthly image of the workstation/laptop could be worthwhile. A DR (disaster recovery) image backup would allow you to spin up an identical machine to the one just lost in minutes, not hours. Or, alternatively you can add a virtual machine (VM) and give the user access while the new system is being built. This is a win-win, with minimized downtime and reduced bandwidth - all with marginally increased IT workload.
Many solutions also integrate cloud backup options, where SMB's allow users to connect their laptops to the office from outside the network (via public or home Internet connections) and backup securely over the WAN from their home office. These solutions often cost a bit more, but will eliminate Crypto-virus issues, and are not dependent on the network share being available.
When you start thinking about workstation backup and contemplating if it is needed in your SMB network, take into consideration the mobility of those workstations. Is your workforce (or part of it) on the move? Do they regularly work from home? If it is not always feasible for these users to save their files to the shared network drive, you may want to look at a backup solution that will allow for remote backups of files stored directly to these users computers. In our article on BYOD basics for SMB, we described one option that could work for your small business mobile workstations.
In short, with reduced cloud and private cloud backup prices, more powerful DR tools, and a wide array of devices coming in and out of your network, a reasonably priced, centrally managed solution, could be the added bit of insurance you may need.