Why Should I Look at Virtualization for My Small Business?
by Nathan.Fouarge, on Apr 15, 2014 9:56:23 AM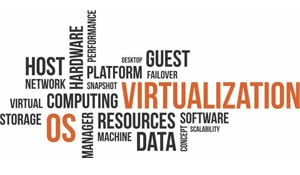 Virtualization is one of those hot buzzwords that everyone talks about, but how does it really fit into the small business world? When you mention virtualization most people think about huge large racks for servers virtualizing hundreds of virtual machines. They really do not think about how virtualization could really fit into the small business world and how much easier it can make a number of things for a small business.
Virtualization Does Not Have to Cost a Lot
The first major hurdle for any small business is cost. People think that virtualization costs a lot of money. In reality, you do not need to purchase some hugely specialized server that costs a lot of money in order to get into virtualization. For VMware you need to buy a server that is on their HCL (hardware compatibility list) and for Hyper-V you need to buy a server that supports Server 2012 or higher. Sizing the hardware is pretty easy too; you just have to think about what size of machine your applications actually need. A simple file server does not need quad core CPUs with 32GB of ram with SSDs, so the virtual machine does not need that much either. Add up what each server/virtual machine really needs, then add all the VMs up to get roughly how much resources you need. Next look for a server that slightly exceeds those needs and buy two of them. Why two you ask? With two servers you can quickly failover to the other one if one of them dies. This approach of having two server so that you have a spare, will cost you a lot less in downtime in the long run.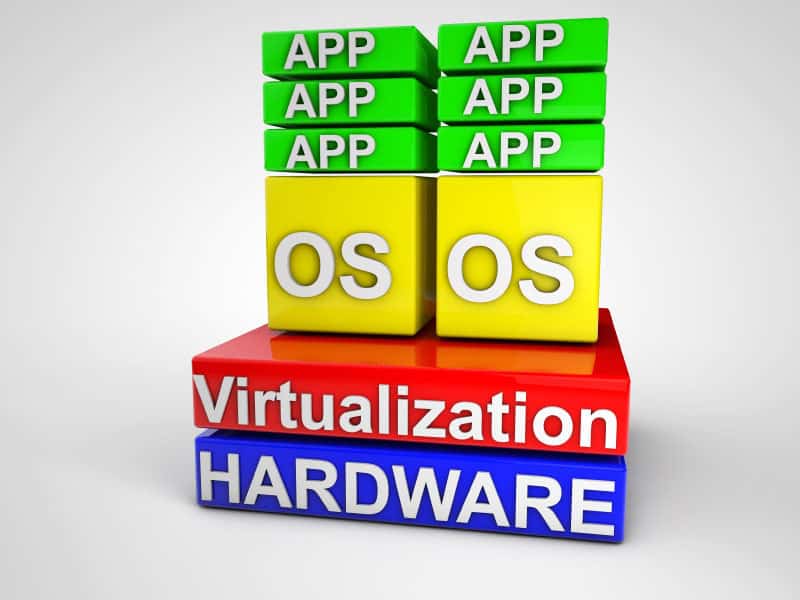 Selecting Hypervisor Software for Your Virtual Servers
Next comes selecting the hypervisor software to run on your virtual servers. There are really two major players in the space, VMware and Microsoft with their Hyper-V solution. VMware will cost you a bit of money to get what you need; around $600 for the Essentials version of their VMware infrastructure, but it will give you licenses for up to 3 hosts/servers and give you the management software you need to manage everything. For Microsoft's Hyper-V solution you can utilize their free Hyper-V server solution or you can use Server 2012 standard or higher. I would personally recommend Server 2012 or higher as while yes Server 2008 R2 does have Hyper-V support, they have done a lot in the 2012 version to make it quite a contender with VMware. There are all sorts of ways you can make virtualization more expensive and faster, like with shared storage and any other number of things, but in a small business environment typically that is not needed.
Benefits of Creating a Virtual Environment
Now that you know all the hardware and software that is needed to do virtualization, you may be asking yourself, "Why should I deal with the hassle of virtualization?" Having a virtual environment makes many things very easy. For instance migrating to new hardware is very easy as all you really need to do is get the new hardware, load up the hypervisor on the hardware, and replicate/migrate the virtual machines to the new server. No need to do a long install of Windows, install all the applications, get the drivers, and all of that. Simply moving that VM to the new hardware without all the hassle. Virtualization also makes failover/maintenance very easy. I recommend purchasing at least two physical servers for exactly this, failover. How much does it cost you to be down per minute/hour/day? How many hours or days do you have to be down over the next 3 years to rationalize the purchase of that second server? If you just do it now, you will save yourself time and money.
Key Benefits of Virtual Machine Backups
Virtualization also makes backup very easy. Instead of having to select single files and folders to do backups, any good backup software will allow you to back up the entire virtual machine without having to load a backup agent on the virtual machine. Another key incentive to dealing with virtualization is the benefit of having a testing ground to test new software upgrades/service packs and to test your backups. Spinning up a replica of a virtual machine and then testing the latest and greatest software upgrade could save you a lot of time. You can also check your backups by doing a restore without affecting your production virtual machine, thus giving you the security and peace of mind of knowing that your backups are in fact working.
Keeping Virtual Backup Costs in Check
All of the reasons provided for dealing with virtualization all sound good, but how complex are all of those operations to actually do? This is something that NovaStor addressed in an recent release. NovaBACKUP Business Essentials has the ability to backup Hyper-V and VMware virtual machines, and it now has the ability to do everything else that I outlined above as good reasons to deal with virtualization. While there are other products out there that also do everything that I stated above, these solutions cost a lot of money and are not really small business targeted, so all of the cost and time savings that you expected to get out of going virtual just went out the window.
NovaBACKUP Business Essentials allows you to back up your virtual machines on either VMware or Hyper-V along with restoring single files from those backups. You also have the ability to replicate VMware and Hyper-V virtual machines from host to host for all of those testing and failover scenarios. Having every feature available on the market is all well and good, but if it takes a rocket scientist to figure out how to use all of them, it still really does not help you. That is precisely why we added a virtual dashboard within the software that has everything you need to perform virtual backup and replication operations at a glance and with a very intuitive interface.