Why Data Recovery Assistance May Be Critical
by Bridget.Giacinto, on Jan 6, 2016 10:15:09 AM
Imagine this: A storm is rolling into your area. Normally, this may not be a big deal, but it's worse than was predicted because tornadoes accompanied it and wiped out your office. While no one wants to think of this type of situation, they are becoming all too common with blizzards, fires, hurricanes and other natural disasters rising in destructive force. Even if you live in an area where none of these events typically take place, there are other threats that could damage your business, like cyberattacks and data breaches. In these cases, data recovery assistance can be critical to keeping your organization afloat.
Disaster strikes without notice
Disasters don't give business leaders the luxury of a warning for when they will happen, so everyone must be prepared at all times. However, many small businesses have limited IT resources, making it difficult to plan backups and restore them when needed. In fact, according to research by Ponemon and Informatica, only 16 percent of organizations know where their sensitive structured data resides. Without this knowledge, a lot of time will be spent trying to locate and restore files that may no longer be recoverable, putting business continuity in jeopardy.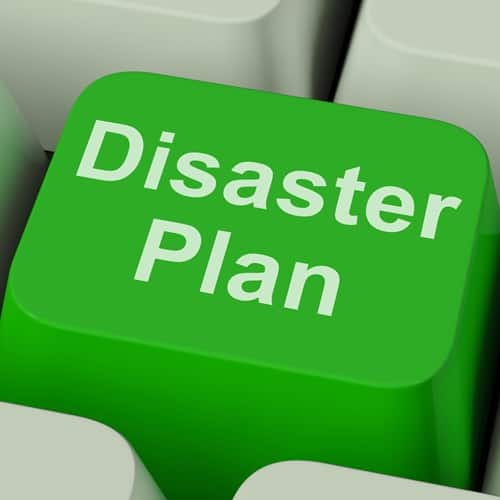 As expected, being unable to find necessary assets can create a lot of chaos in addition to the turmoil that the disaster caused initially. The Institute for Business and Home Safety found that 25 percent of businesses don't reopen after a major disaster. This can happen for a number of reasons including the massive expenses associated with downtime, the costs required to restore files if they are lost and a general lack of a solid recovery strategy. The problems of keeping track of data location and simplifying recovery efforts can both be handled with the knowledgeable support provided by data recovery assistance. This way, if your business is unexpectedly hit with a crisis situation, a team of experts is ready to help you when you need it most.
Getting data back
"No matter what size your sensitive data is, you can't afford to lose it."
If your business is affected by a disaster, it's likely that you lost some important information. While some may be easy to recover, other data may take some time to replace, especially if they are larger files. However, no matter what size your sensitive data is, you can't afford to lose it. With data recovery assistance and a comprehensive backup solution, you'll be guided through the restoration process to minimize downtime and quickly get the business up and running again. According to an EMC report, 71 percent of IT professionals aren't confident in their ability to recover information after a disaster, and 51 percent lack disaster recovery plans for emerging workloads. This is a wide range of organizations that simply aren't prepared for the fallout that comes from data loss.
Establishing a solid restoration strategy should be a priority for any business. With data recovery assistance, decision-makers can rest assured that their critical data is protected and that support will be available when it's needed most.