What Happened to Made and Supported in America?
by Bridget.Giacinto, on Mar 10, 2014 9:02:09 PM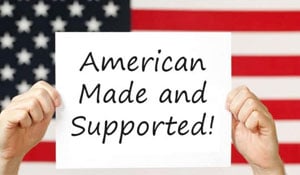 What happened to the day when you could pick up the phone to get support for a product you purchased in America and get a local support person who actually works for and understands the ins and outs of the product you purchased… oh and speaks English fluently? That shouldn't be too much to ask. Yet we are surrounded by companies that see outsourcing support to overseas call centers as a way to save money without thinking about the customers; the people who truly suffer when companies are only concerned with the bottom line (not to mention all of the lost US jobs).
Everyone knows that the quality of service you get from an outsourced, foreign call center is just not up to par with American standards of service. So why do companies like Symantec continue to use overseas support in India, when they know it will come at a cost to their customers?
Dell admitted that they learned their lesson after being forced to drop their Indian call center in 2013 in response to vocal customers who complained about poor quality of service, which resulted in an overall drop in customer satisfaction.
Symantec Customers Are Fed Up with Oversees Support
Symantec customers are fed up with outrageous phone hold times and support technicians with broken English that don't have a clue what they are talking about, yet Symantec continues to employ overseas support. The reality is, when you farm out your support to another country, accents and cultural sensitivities are bound to come into play. How can you possibly get the help you need if you cannot understand the person on the other end of the line.
Another major gripe customers have with companies that use foreign call center services is that they are not able to get the help they need. After being on hold for an hour, the last thing you want is to speak with someone who lacks the training and technical expertise to solve the problems you are facing.
When you are dealing with technical products like those offered by Symantec, the problems are compounded. Without the proper training, customers are not going to get the level of service and support they deserve. Which would explain some of these customer complaints:
"These people are farmed out labor and couldn't care less how many customers they chase off with the extremely bad customer service! Refund…I can forget that but my satisfaction will come from posting to as many places as I can find to warn others to stay clear of any Symantec product." -- Anonymous, Aurora, Colorado[1]

"The line cut 6 times, I spent an afternoon on the phone without any results. The service is in India and they don't have a clue what they are talking about." -- Anonymous, Sherbrooke, Quebec[2]
Small Businesses Cannot Afford Delays in Assistance
For small business owners every minute away from their business is costing them money, money they need to keep their business running. Which is why NovaStor has opted to keep all support in-house. When customers need technical support, they get English speaking support engineers who understand customers' infrastructure and have a deep understanding of our products and the backup industry as a whole. Offering local manufacturer support allows our support engineers to consult with the developers of the software so you get the answers you need, even when the questions are highly complex.
When it comes to giving remote access to your system, the last thing you want is to have a foreign call center representative start deleting your files. But, that's exactly what happened to one Symantec user who shared their story.
"The technician took control of my computer remotely, began to delete things ...and when I asked him what he was deleting...he said...this will make your computer run better!" -- Anonymous, St Louis, Missouri[3]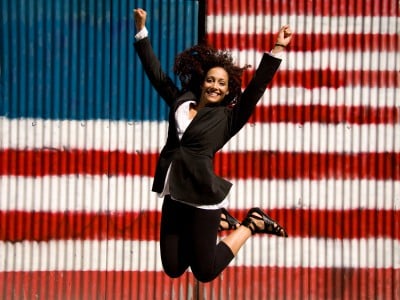 NovaStor Products are Made in America and Supported in America
At NovaStor, our SMB line of products are made in America and supported by our local in-house support team. You can trust our support engineers to solve your problem, not create new ones. We believe in going the extra mile for our customers, allowing small business owners to focus on what they do best; growing their business. Rather than leaving you to fend for yourself, our technicians take the time to understand your infrastructure and then use remote access to help you install, configure and setup your backups. Our server backup software programs come with a full year of support and free upgrades so you can get the help you need from local, English-speaking technical support team members who work for NovaStor and truly care about helping you.