What factors determine how long to keep your documents?
by Bridget.Giacinto, on Aug 21, 2018 1:35:51 AM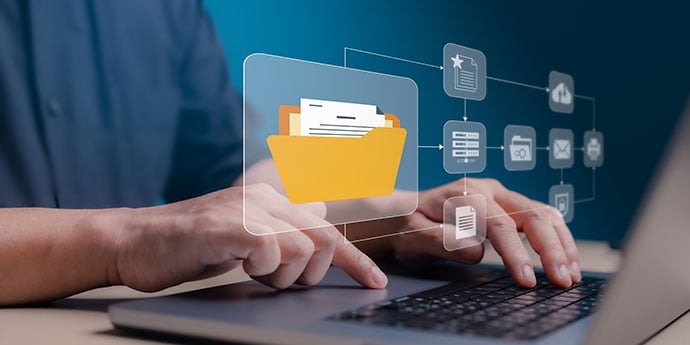 Documents are an essential part of business operations — in fact, many organizations wouldn't be able to operate without their files. They can contain information about the company, its employees, or its customers. All of these documents must not only be easily accessible as required but they must be retained for certain lengths of time. The question is, what factors determine how long to keep your documents? Let's take a look:
1. Laws and regulations
Companies must not only contend with federal and state laws regarding document retention, they need to also comply with industry standards. For example, the Health Insurance Portability and Accountability Act requires health institutions to keep patient files for at least six years and describes how these documents must be secured during this period. According to NFIB, there are also laws pertaining to documents concerning employment, tax audits, retirement plans, and health and safety. Each of these files must be kept for a certain amount of time, so it's important for businesses to understand what industry and government laws they must adhere to.
Many lawyers, CPAs, and accountants recommend that you keep business records (digital or hard copy) for at least seven years to provide enough time to defend against tax audits, lawsuits, or any other potential claims. While some regulations overlap, no one organization will have the same set of rules to follow, and these differences could be crucial to data protection and business continuity. Even if your company stores original documents, creating an electronic copy for an archive is highly recommended.
With the new year approaching, some may be questioning how long to keep tax returns for a business. According to the IRS, tax returns, along with business receipts and miscellaneous financial and tax records should be kept for three years, whereas employment tax records should be kept for four years. Some records must be kept for up to 7 years, so make sure you verify what rules apply to your business. Make sure to store your records electronically and always make a backup.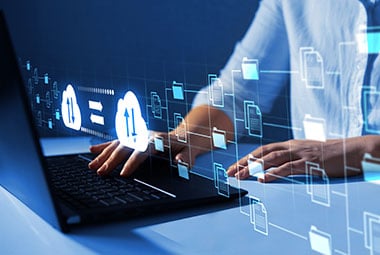 2. The information itself
Before further discussing document retention, it's first important to understand retention's meaning. Document retention refers to how long to keep documents. Many organizations develop a document retention policy with guidelines as to long to keep different types of records.
While laws and industry regulations are possibly the biggest factors for document retention, the information itself should be another major indicator of what files should be kept. The Rockefeller Archive Center noted that any documents that contain compliance information, identify business participants, or serve as transaction evidence have solid cases for retention. Other organization communications, policies, and reports should also be retained permanently. For files like budget records, service requests, utility records, and administration logs, these documents have limited value and could be stored for up to three years, unless otherwise specified by regulatory laws. Businesses can look to retain records with little to no long-term value for up to 30 days or fewer, depending on the subject matter.
3. Decision-making capabilities
"Documents are important for companies, but not all of them need to be kept."
Information is key to making long-term choices, and document retention could be a major facilitator in these efforts. NFIB noted that not only will keep a data trail help determine how problems occurred, but it will also protect your organization as you make better decisions for the future. Keeping files like financial records and business models could also help make you more attractive to prospective buyers and investors, enabling them to understand how the company operates and what potential it has.
"Prospective purchasers and investors will want to know a great deal about your business," NFIB stated. "Accurate and complete financial records, employment records, and business models will protect you from cases of buyer's remorse. If you make an assertion to a prospective purchaser or investor it helps to have complete documentation for the assertion."
Document preservation is important for companies, but not all documents need to be kept. By understanding these factors, you can better determine retention periods for your essential files and support compliance efforts.