WannaCry: Global Ransomware Attack Slowed But NOT Stopped
by Bridget.Giacinto, on May 15, 2017 11:53:25 AM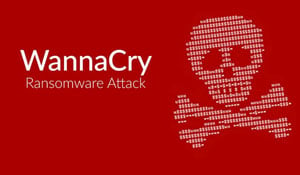 On Friday, May 12th an unprecedented cyber ransomware attack swept the globe. This ransomware, called WannaCry has, as of Monday, hit over 200,000 systems around the world, affecting more than 150 countries. At least 16 hospitals in England's National Health Services (NHS) were affected, completely locking nurses and doctors out of patients' health records. This is the most severe, wide-spread malware attack to date, and thanks to the swift actions of a 22-year old security researcher it has slowed … but not stopped.
What is WannaCry?
WannaCry is a malicious type of malware called Ransomware that encrypts files on your computer, requiring you to pay a ransom in order to decrypt or unlock your files. This ransomware is also known as WanaCryptor, WCry, WannaCry, WannaCrypt or Wanna Decryptor.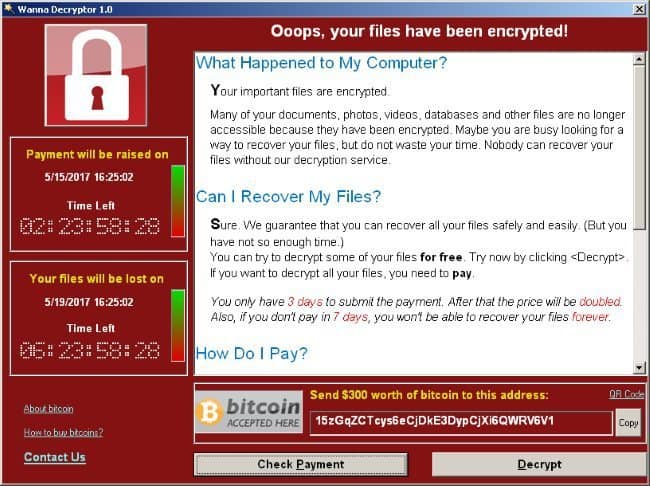 While Ransomware attacks have been on the rise over the last few years, this particular malware, is exploiting a security flaw in Microsoft Windows operating systems that was made public knowledge last month by a group of hackers called Shadow Brokers. While Microsoft already issued a security update to patch this vulnerability for supported operating systems, on Friday, in response to this outbreak, they issued another patch for older and unsupported operating systems.
According to Aleksandr Yampolskiy, CEO of SecurityScoreCard, "Companies should be on high alert. Millions of organizations across the globe are potentially vulnerable to this type of attack."
What Does WannaCry do Specifically?
If your computer is hit with a ransomware like WannaCry, your files will be encrypted rendering them useless. Without the decryption key, your files will no longer be accessible. Once your files have been encrypted, you will receive a notice on your computer demanding a ransom of $300 in bitcoin to be paid to the cyber criminals to receive a key to decrypt your files. After three days, the ransom doubles to $600. After 7 days, your files are deleted and all of your encrypted files are gone for good.
What do You Mean the WannaCry Attack is Not Over?
While the kill switch for the WannaCry virus was discovered by Marcus Hutchins, a 22-year-old security researcher, the attack is far from over. On Saturday, May 13th, the security researcher, whose job it is to track and try to stop botnets (and other kinds of malware) by picking up unregistered malware control server domains, discovered that WannaCry was using an unregistered domain in the code of their malware software. When he registered it, he unknowingly hit the malware kill switch.
How this works: When a computer is infected with WannaCry, the computer reaches out to a command and control center, which is controlled by the hacker. This allows the hacker to control what happens to the infected computer. By registering the malware control server domain, which was previously unregistered, and pointing the domain traffic to a sinkhole, Marcus Hutchins slowed the spread of the malware virus… at least temporarily. Unfortunately, all the hackers have to do is point the malware to a different command and control domain and the ransomware virus will pick up again.
How do Your Protect Yourself from WannaCry?
There are a few things you can do to protect yourself now, before this ransomware gains speed again.
Apply the most recent Microsoft patch for Windows systems
Make sure you have anti-virus software and keep it up-to-date
Think before you click
Don't open attachments you are not sure about
Back up your data using the 3-2-1 backup rule
Please note: Putting your data in the cloud does NOT leave you less vulnerable to this attack. Instead, you are dependent upon 3rd party providers and if one of them gets hacked, you are in trouble. Which is why you should not rely on cloud alone.
For more information on how to protect yourself from Ransomware, catch the recording of our Webinar on The Ransomware Attack You Weren't Ready For.
To view our current webinars or our recorded webinars, visit our webinar page.