Virtual Desktop Infrastructure (VDI) Makes Sense for Small Businesses
by Nathan.Fouarge, on Aug 18, 2014 4:10:32 AM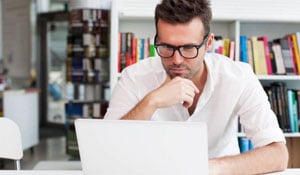 When people talk about VDI, it seems as though all the talk is centered around how to implement it and the associated costs for large businesses. What does not seem to be getting a lot of attention is how VDI can be implemented in a small business environment, and whether it makes any sense to do it.
What is VDI?
In case you are not familiar with VDI, it's the old way of logging into mainframes from a terminal, or working with a terminal server. Essentially, you have your hypervisor (ESXi, Hyper-V, Citrix, etc) and virtual machines running that are user desktops that the users log into. Seems simple enough, but why deploy VDI over just keeping physical desktops since there has to be a physical machine for a user anyway?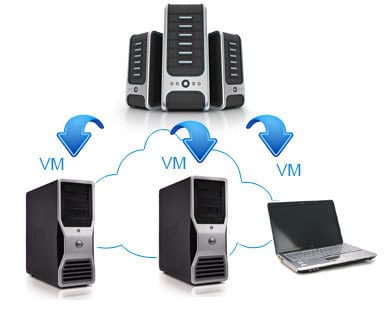 VDI Makes New Employee Onboarding Faster
There are a lot of reasons to look into whether or not VDI makes sense for you. When I talk about VDI for small business, I am speaking about very small-scale environments such as 20 desktops (or less) to give you an idea of where I am coming from. There are lots of amazing management tools, and better ways to do things in larger environments, but what I am going to talk about is doing it for much less while still realizing the benefits of VDI. The first thing that is amazing about VDI is the ability to have a simple template that you can deploy whenever a new employee comes onboard or when replacing an employee. Yes, you can do a deployment image for physical machines, but you have to setup the hardware, boot from whatever deployment tool you utilize, add it on the machine, boot it, configure it, and run all the updates since last you made the image. And, that assumes the deployment image works on the new hardware without a problem. With a VDI template, you will still have to setup some sort of hardware, whether it be a PC that you configure to just automatically RDP to the VM that you are spinning up, or a true thin/zero client that connects to the VM. With the VDI template, you don't have to worry about the new hardware issue - and if you start the VDI template up once a month and do the updates on the software, you will not be nearly as far behind as the desktop deployment image.
VDI Makes it Easy to Increase Memory on the Fly
Additional functionality that makes VDI a solid fit in the SMB space is that you can setup high availability for your virtualized servers, while your VDI's tag along. VDI also allows you to add more resources to a desktop very easily. For example, someone in your sales group might be implementing marketing initiatives and needs to utilize Photoshop or other applications and needs more memory. In the physical desktop world, you would need to source new hardware, install it, and make sure it works. In the VDI environment, you just edit their VDI to have more memory and that's it. Since all major hypervisors include a type of shared memory, your footprint will not be nearly the amount of physical memory needed if you were doing physical desktops. Memory is just the start, however. Then there is the most often heard catch-phrase in SMB IT: 'the server is slow." If that server is on the same virtualization layer as the VDI, you have one less thing to troubleshoot - the hardware layer between the user and the server.
VDI Makes for Easy Management & Restoration
One of the great attributes of VDI is the managability and recoverability that it gives to IT users. If, for example, a user's desktop's power supply blows up, or the desktop becomes inoperable, the VDI has all the data! Bring up an old machine that you have in the back from a previous upgrade of a desktop, stock a couple cheap thin/zero clients and you have the user up and running in no time. Recovering a VM backup is so easy, you do not even have to destroy the previous machine like what you would have to do with an image-based backup of a physical machine unless you want to store multiple hard drives. If an employee is leaving, no just simply backup their VDI with our NovaBACKUP and delete the original VM - no messy reformatting of machines or struggling to know what data to keep from the previous users machine. What if a user moves to another branch office? No big deal, if that other branch office has it's own virtual infrastructure. Then, you can use NovaBACKUP to replicate the VM to the other virtual infrastructure, or if they don't and they utilize the VDI of the main location, it's as simple as having them connect to the same VM they are right now.
VDI is Affordable for Small Businesses
Some final words about VDI. With whatever vendor or partner you are working with, make sure they understand what you want to do and do not let them sell you a bill of goods. Whenever the word VDI comes up, it seems like all everyone sees is dollar signs. In a small business environment you do not need a huge VDI implementation, you do not need VMware View or other expensive pieces of software. I have helped setup a VDI type of environment with VMware's Essential $600 bundle with no problems. Make sure you know what you are getting with both the software and hardware. Would the $5,000 that Partner A put down for virtual backup software be better served by buying NovaBACKUP Business Essentials for a fraction of the cost and putting the remainder in faster storage, or more ram instead of features that you will never use as a small business? The answer is a resounding yes.