Virtual is Becoming a Reality for Small Businesses
by Mike Andrews, on Aug 18, 2014 4:45:47 AM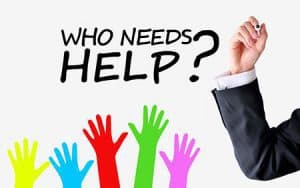 As you know, NovaBACKUP provides "Backup for the Rest of Us." It's our job to help you decide and provide you with the necessary direction, and the right products and support that's best for your company's data protection to keep your company successful. Nothing has changed here.
With Virtual, Backup Terminology is Expanding
Backup is often a difficult topic for discussion, but understanding the right solution for your business has become increasingly more complex. Today, you can no longer search the term "data backup" on your browser without seeing references to an entirely new vocabulary. In the past, you had to learn strange terminology such as backup window, incremental/differential, retention, CDP, Disaster Recovery (DR), snapshots and verification. Now, you can't search without getting caught up in the hype of such terms as Virtual Machines (VMs), Hyper Visors, VMware, Hyper-V, etc. There's so much to digest that decision paralysis enters the picture, and more often than not, small businesses are making the mistake to put off their decision to properly protect their critical data.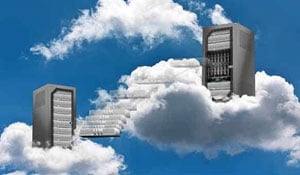 Go Virtual at Server Refresh Cycles
Virtual environments are more common in larger corporations, but small business will not be able to avoid its momentum. Like it or not, virtual is becoming a reality for small businesses. Like the definition for "virtual," so much changed, but in fact, nothing really has. If you can get past the new "lingo," you will realize that backup is needed to protect your critical data since it still is the vehicle that moves your data securely from point A to point B - so that if disaster should strike, you can recover and continue with the operations of your business.
The Changing World of Virtual
The virtual world is changing, and like any change, it is natural to not accept or fully understand it. As you read further, I'm going to explain virtualization and how it pertains to backup. This is only so you can be "in the know" and bring to the surface that there may be some benefits of introducing VMs to your environment. So, don't be too quick to write it off just yet.
You're probably used to having a server within your business. This is typically where you store your critical data and where you house all your company's applications (email, printers, customer databases etc.). A physical server is still required to create a virtual environment. If anything, in a virtual environment, you should actually invest more to attain a more powerful server. This is a short term expense that will contribute to long term savings as your business requirements expand. In the world of virtualization, this server will be referred to as the "host" server. Now, a VM is just that – a virtual server on your network. Your host server can support several VMs. There are no real limits, but the more VMs you have on a single host, you can expect more performance bottlenecks. Say for example, you install four VMs on your host. On a network, it will appear that these are four separate machines, even though they all reside on a single physical host – hence the term "virtual." Virtualization refers to the process of creating a "virtual" versions of a physical hardware environment by building multiple copies of an operating system on top of a single machine. VMs operate like real computers and actually have the potential to improve your server's performance by utilizing its full abilities.
Virtual Machines can:
Increase your computing power
Save you considerable investment in new physical hardware
Be free - Microsoft's virtualization solution Hyper-V is included with the OS software at no extra cost
Make it possible for your employees to access their desktops, emails or accounts from any machine
Prepare you to quickly expand IT resources – providing a fail-safe way to handle things like surges in web site activity or natural disasters
Be easy to protect with NovaBACKUP Business Essentials


• Recover from a failure instantly - no down time




• Restore single files quickly
Go Virtual at Server Refresh Cycles
So, if you're at the point of having to consider purchasing new servers or having to create a better development environment for new initiatives, you may want to consider the option of virtualization as an alternative to replacing your current systems.
Keeping up with and supporting the latest backup technology is NovaBACKUP's business, so we have the expertise right here on staff with our local technical support team to help guide your decisions.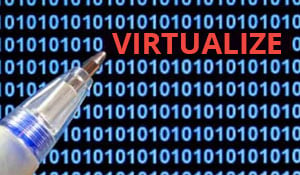 Finding Help with Going Virtual
That being said, NovaBACKUP highly recommends that you don't make virtualization or backup a do-it-yourself project. Having an expert help you is well worth the small investment. NovaBACKUP's Certified Reseller partners are all educated on NovaBACKUP software, and in most cases, have a deeper understanding on virtualization (beyond backups) and how it can benefit your business. Your reseller will be in the best position to inform you whether introducing VMs is the right option for your current needs. NovaBACKUP Business Essentials is the perfect solution to help you or your reseller through this transition when you're ready. This product supports both physical and virtual environments with a single license, a single product and a single interface. One license of NovaBACKUP Business Essentials is all you need. It will back up your physical server as you have it today, but it will also be there to bridge the gap when/if you're ready to go virtual so that you won't have to purchase another solution since our technology is already waiting for you!