Top 8 Computer Tips and Tricks | How to Protect Your Computer
by Bridget.Giacinto, on May 20, 2014 10:30:11 AM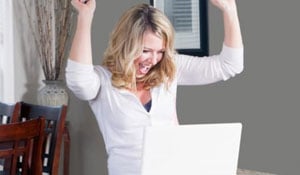 We can all acknowledge that keeping your computer safe and your identity protected from hackers is important, but in practice what can actually be done to keep your computer data safe? By simply following a few preventative steps you can make your online experience truly secure and keep your data safe. Armed with a little technical advice, computer tricks and some common sense, you can take action now to ward off attackers. Here are a few computer tips and tricks to get you started.
Computer Tip #1 – Set Up Operating System Patches to Run Automatically
Unpatched computer operating systems constitute a huge security threat in that they leave your computer vulnerability to malware attacks. To mediate the risk, set up automatic patch updates. To set this up just go to your Start Menu and enter Windows Update in the search field. Click on Settings and then under Important Updates, make sure "Install updates automatically (recommended)" is selected. When you get notices that your operating system needs to be updated, it's important to not ignore or put off these updates as they are designed to protect your computer.
Tip #2 – Verify that Your Firewall is On
An internet firewall is designed to protect your computer from unauthorized access by the outside world. Think of a firewall as an invisible force field for your computer; it restricts the access of unauthorized internet users from gaining access to your computer while you are on the internet. To turn on your Firewall, just go to your Start Menu and enter Firewall in the search field. Click on Windows Firewall and then click on "Turn Windows Firewall on or off." Make sure your Firewall is on and set your notification state to notify you if your firewall blocks a new app.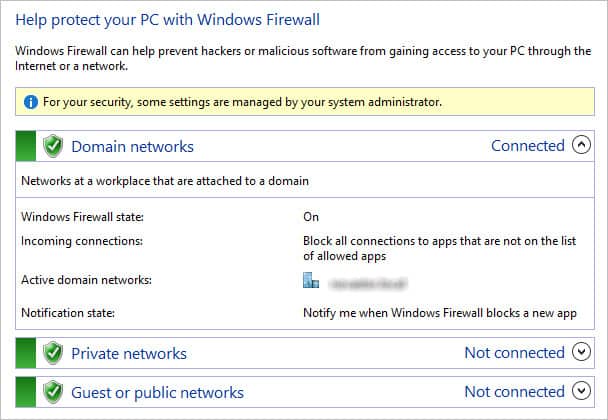 Tip # 3 – Use Anti-Virus Software and Anti-Malware Software
There is a lot of confusion understanding the difference between anti-virus and anti-malware software, so it's no wonder users don't know what they need. Anti-virus software is very specific in that it deals specifically with detecting and preventing viruses from infecting your computer. Anti-malware software is more broad in scope, defending your computer against additional threats like spyware, Trojans, adware, backdoors and email phishing. Malwarebytes is a great anti-malware software that detects new exploits; it hunts down "zero-day" or "zero-hour" malware protecting your system from newly created threats so you can surf the web with confidence. This level of protection is typically not seen in anti-virus software. Additionally, it's important to keep up with your software updates as new threats pop up every day. If you still need help understanding the difference, check out this video from Malwarebytes.
Tip #4 – Use a Secure Password
A strong password represents your first line of defense against potential cyber hackers. When you create a password, the rule of thumb is the longer the better. Your password should be made up of numbers, letters and symbols (e.g., %#$@!?). Try to develop a mnemonic for remembering complex passwords. Don't use "password" or "12345" as your password, and don't use your phone number, birthday or address as these are way too easy for a hacker to guess. If you need help creating a strong password, this random password generator is a great tool. Just make sure that you use a different password for each of your online accounts. I realize this makes it difficult to remember all of your passwords, so you may want to consider using a password program or commit to writing your passwords down in a safe place. As a final word of advice, I would recommend changing your passwords at least a couple of times a year and not sharing them with others.
Tip # 5 – Don't Open Suspicious Emails
Never open an email from an unknown source and definitely do not open attachments. It is safer to error on the side of caution when it comes to emails. If you are suspicious of the origin or the contents of the email, even if it's from someone you know (as they may have been hacked), the safest response is to delete the email. I would also recommend contacting the person you receive the email from to let them know that their account has been compromised. By changing their password, they can put a stop to any additional phishing emails being sent out using their email account.
CryptoLocker is a fairly new type of malware that is passed via email and holds victims data for ransom. These emails are disguised as legitimate business-looking emails with phony fax messages or FedEx and UPS tracking notices, often times containing an email attachment. These emails should be deleted from your email and from your deleted emails folder to permanently remove them from your system.
Tip #6 – Backup Your Computer Files
Backing up your computer files is one of those things that most people know they should do, but not enough people actually do. But the reality is, hard drives don't last forever. 140,000 hard drives fail every week in the United States, that's a whopping 20,000 hard crashes every single day.
If you are not backing up your data, there is a chance you could lose an entire lifetime of files and photos. It's just not worth taking the chance. Stop putting it off and just backup your computer. It's really not as hard as you may think. NovaBACKUP is a great option for automatic PC backups. With simple wizards to walk you through each step, there really isn't any reason not to backup your PC.
Tip # 7 – Beware of Free Public Wi-Fi
While accessing free public Wi-Fi can seem like a good idea, you need to be careful to not enter personal on confidential information when surfing on them. Hackers have been known to set up fake networks with the hope that you will access private data using their unsecured network, allowing them to steal your personal data. While some free Wi-Fi is legit, you just need to use discretion about what information you access while browsing on networks that are unsecure.
Tip #8 – Use Public Computers with Care
Using public computers at libraries or coffee shops can seem like a great way to stay connected but you have to keep in mind that they are not secure. If you are browsing the internet, be smart about what sites you visit. For example, you probably don't want to login to your bank account or enter your credit card information to pay bills. The reality is you simply don't know if the public computer has been hacked or if some type of keylogger program was installed that could allow a hacker to access your data.
We hope these computer tips and tricks on keeping your computer safe have been helpful, but if we missed any tips that have worked for you, feel free to share how you have kept your computer safe.