The Importance of a Hybrid Backup Strategy for Dental Offices
by Arianna Carter, on Aug 3, 2016 9:36:14 AM
When going to the dentist, your thoughts are on cleaning, cavities and how to make the process as painless as possible. Healthcare institutions of all types store critical information like addresses and financial information. Dental providers are challenged with making sure these files are very secure but also accessible at all times, which is why a local and off-site backup solution is crucial.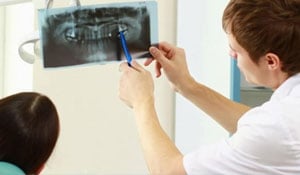 Data Retention adds complexity
Regulations concerning health care data are the strictest out of nearly any industry. The Health Insurance Portability and Accountability Act (HIPAA) details what security measures to put in place, what types of information should be protected, and even how long files are expected to be retained.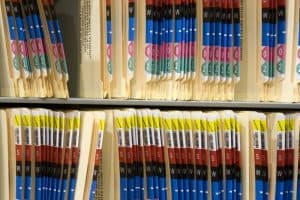 According to the American Dental Association, dentists must keep and maintain patient records for six years. Dentists typically keep patient scheduling, fee statements, and insurance correspondence for seven years. They also need to retain the records for two years after a patient's death. This is a lot of information to handle, and dental firms will require a comprehensive backup solution with robust data retention functionality in order to meet the time frame specifications.
There are a number of other documents that are considered to be typical for these types of offices. The ADA noted that some business records, like annual audit reports, cash receipt journals, and financial statements, are stored permanently. A local and off-site solution can help give the flexibility to keep documents as long as necessary while giving peace of mind that these files are recoverable in even the worst scenarios.

The Consequences of a Disaster
If any essential information is stolen or unrecoverable following an emergency situation, dental offices can face serious consequences. Heavy Fines and reputational damage are only a couple of the possible repercussions of a data-loss scenario. With local backups, if the off-site provider is compromised or goes down, employees can still access and restore their essential files quickly. Similarly, if a natural disaster damages or destroys local backups, the off-site version is secure and will be available for recovery. In all cases, having data encrypted so that it never falls into the wrong hands is an absolute necessity.
Putting all of your eggs in one basket — or in this case, putting all of your data in one location — can be a recipe for disaster. By using a solution that takes advantage of both local and offsite destinations, dental offices can ensure that no matter what happens, they will have options for a smooth recovery.
For dental and medical technology integrators, NovaBACKUP's MSP program will equip you with all the tools necessary to provide custom and comprehensive backup services for predictable recurring revenue. Contact our MSP team and find out how you can get started today.