Taking the Headache Out of Data Protection [Video]
by Arianna Carter, on May 26, 2016 2:54:44 PM
Words like retention, media device, and differential backup, are enough to make any one's head spin. Here at NovaStor we've got you covered, making it easier than ever to backup critical data directly from your office or from the comfort of your own home.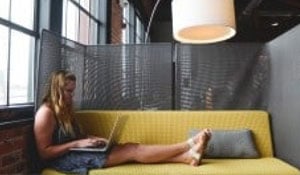 Specializing in backup for the rest of us, NovaStor has many options users can turn to when they're in need of assistance. Backing up doesn't have to be overwhelming. In addition to our one-on-one phone support, we offer remote assistance where we virtually come to you, offering fast email response, as well as in-depth videos on a wide array of topics. The videos available on our support site offer added assurance by providing a real feel for our products with step by step instructions on how to navigate our software. In the video below, our in-house technician Brandon, demonstrates the process of backup and restore.
At no additional fee, users are given free installation and support with everything from setting up initial backup jobs to restoring data with the purchase of our NovaBACKUP Server or NovaBACKUP Business Essentials backup software. We understand that not everyone is an expert in the BACKUP field and that's okay. Our technicians go above and beyond to make sure all of your setup assistance needs are met. With a backup engineer at your side, you can be confident from the moment you press download.
We understand that your time is valuable, and we won't waste it by outsourcing support to "who knows where". All of our calls are handled locally by technicians in our Southern California office. Taking the headache out protecting your data is very important to us. This is why we provide many support options and let you decide.