Word on the Streets: Symantec Users Looking to Jump Ship
by Bridget.Giacinto, on Feb 13, 2014 5:33:09 PM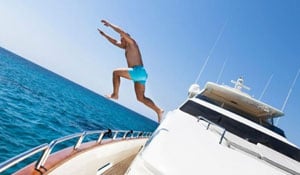 Around a year and a half after Microsoft released the new version of its server operating system, Windows Server 2012, Symantec Backup Exec still does not fully support it. According to recent announcements, support for Windows Server 2012 R2 is officially (finally) slated for the third quarter of 2014. What then should be expected when Microsoft introduces Windows 9 (rumored for release in Q1 of 2015)[1] and the associated server operating system - are Symantec Backup Exec users expected to wait two years for support of the latest OS?
Delays in support of standard technologies are forcing Backup Exec partners and customers to rely on old technologies, even if they are receiving the latest software updates under their maintenance contracts. For many companies this is unacceptable and rumor has it, many Symantec customers are looking to jump ship in favor of a more reliable backup solution. For Symantec resellers, the same holds true. If customers purchase new servers that are on the Windows Server 2012 or 2012 R2 operating system, they cannot be backed up with Symantec Backup Exec. For many Symantec resellers, this means they too lose credibility with their customers. Not only must they live with the loss of confidence by their clients, but many must also endure the additional costs associated with researching and finding alternative backup solutions to meet their clients' needs. In addition these resellers are struggling to keep their existing clients from dropping them, and dealing with the loss of earnings from those who already have. According to Symantec's 2013 Annual Report, Backup Exec has reported a decline in sales to the tune of $80 million[2]. I think the rumors, may be more than just rumors.
Recent comments in Symantec's blog[3] confirm the situation and reveal the seriousness of the problems many users face. The official blog describes the Symantec Backup Exec 2012 R2 expected release date: "We are targeting general availability (GA) between late in the 2nd quarter or early in the 3rd quarter of 2014 (calendar year)."
One partners response:
"Ouch ... I appreciate your intention but, sincerely, 3rd quarter 2014 GA???
It is a joke.

Please, listen to this:

Now all of my customer are using WS2012 and want to upgrade to WS2012R2 ok? And, all of those renewed Symantec Backup Exec maintenance, do you imagine what they are thinking about me? Nothing to do but change backup software. This can no longer be postponed.

You put us in an incredible situation."
(Note: Small typos from the original have been corrected.)
The delays for the support of Windows Server 2012 and 2012 R2 pose long-term problems for Symantec users and it's no wonder that users are looking for an alternative to Symantec, one with a history of on-time Microsoft support for their backup software needs. Trust is a major factor here and Symantec is blowing it with Backup Exec. Customers should never be left wondering if their backup software will support the latest Microsoft OS release; it should just be expected. Period!