5 Important Tips for Server Backup Solutions
by Bridget.Giacinto, on Oct 11, 2013 8:26:24 PM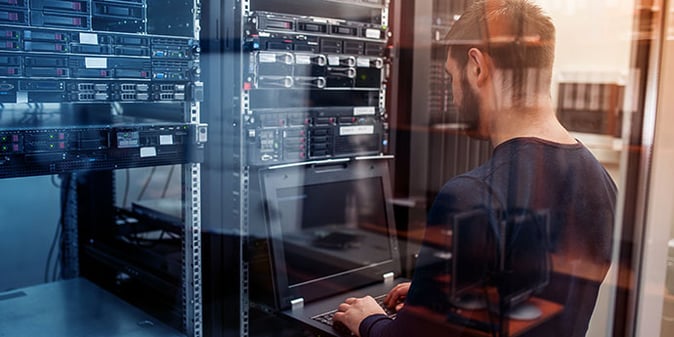 The way they sell that computer at the store, you would think it has the ability to see through walls and complete your laundry, all while maintaining every important document you've ever owned. As advanced as technology is and as tough as computers are, it's a cold hard fact that most computers will, at some point, fail. The question is more "when" than "if", but you do have options to protect your files and keep them secure.
NovaStor offers server backup solutions for all your business and personal files. Backing up your server is a simple process, and you can guarantee that no important files are lost when you use these tips.
1. Set Up Automated Backup
With your six-month teeth cleaning, oil change every 3,000 miles, and new air filters for your furnace, the last thing you need is to add one more task that must be regularly completed. In truth, most consumers put off computer backup in favor of, well, just about everything else they need to do. The importance of regular backup doesn't hit until it's too late and you've lost something vital to your future.
Choose an automated backup option to ensure that your files and folders are backed up automatically and on a regular basis. This takes one more thing off your to-do list and allows you to focus on more important things. Like surfing the web or watching college football.
2. Include Website Files and Databases
When you think of your important files, you probably think of pictures of your baby's first day of Kindergarten and all that music you've downloaded. What about your browsers and databases? Do you get tired of entering your password each time you visit a site? Backing up website files will save all of your online settings and ensure that your computer runs exactly like it did before. Making it even easier for you to do the important things, like surfing the web.
3. Test Your Backup
Even things that run automatically don't always function as they should. As nice as it is to automate your server backup and remove the task from your mind, you do want to regularly test your backup to make sure it is functioning properly. When testing your backups, try to restore your data from a different location. Any flaws or corrupt data should be noticed before the problem becomes serious.
4. Three Levels of Protection
Many consumers make the mistake of moving data from one place to another and assuming that it is safe and protected. What happens when your external hard drive holding all of your important pictures is damaged in a fire or flood? You should always keep at least three copies of your data. Keep the original files, a backup that is easy to get to, and also a protected copy of your data. You can't go wrong by overprotecting your important files and documents.
5. Create a Strategy
A regular backup may not be sufficient for the files you are hoping to save and protect. You may need an entire backup strategy including scheduling, testing, and restoration to ensure that everything precious to you is kept safe. NovaStor can help you create a backup strategy that fits your lifestyle and needs perfectly.