Your Options in Backing up Your Server
by Bridget.Giacinto, on Dec 3, 2013 10:34:20 AM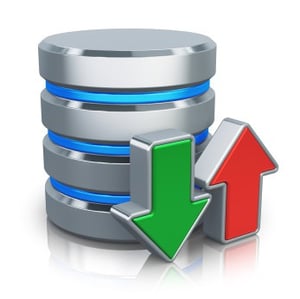 In today's business world, transactions have to occur in real-time. Functioning at the speed of business requires that your company have constant access to a reliable server network that will support any and all of the financial, philosophical, or ideological transactions that occur between your company and its clients and customers. A failure of that network can be catastrophic, as it can be seen by those with whom you do business as a sign of unreliability, plus you risk losing that which many consider to be the lifeblood of any business: your data.
Yet no server is infallible, and outages are bound to happen. Being prepared for such scenarios is the key to maintaining not only the confidence of your clients and customers, but also with your own workforce, as they can rely on having constant access to all of the tools that they need in order to do their jobs effectively. You can also sleep soundly knowing that you're server's performance is assured and your precious business data is protected.
Manual Backup vs. Automated Backup

Those who wish to do so can choose to perform a manual server backup periodically by utilizing backup tools either provided by their servers or included in with their operating systems. Some of the more "hands-on" users may tend to prefer this process because it allows them to actually see it being done, thus providing them with the assurance that their backup is in place. The manual backup process is typically easy to initiate, however it can be time consuming and leave gaps in data protection, depending on how often one chooses to do it.
The main challenges encountered by this method of backup are finding the time to do it yourself and also the risk that you run in losing data between your manual backup sessions. To avoid these potential problems, you may wish to consider an automatic system using backup software that handles the task for you. With an automated backup program, you specify the time intervals at which you wish for server backup to be done. This takes the challenge of remembering to do it on your own away from you if you're willing to trust the software to complete its designed purpose.
(Note: you may be tempted to employ a continuous backup program that backups essentially in real-time. While this is certainly an attractive feature, it can cause network problems such as slowing, especially on those where very large, complex files are backing up on a regular basis.)
Professional Server Backup Software
At NovaBACKUP Corporation, we offer server backup software that not only backs up, but also restores your data flawlessly. Our professional server backup software is designed for businesses of all sizes, including medium and small, making it the ideal program for those companies with minimal IT resources. Our software is also equipped with built-in virus scanning that scans as your files are backed up, saving you the time of having to perform the task separately.
If and when you encounter backup issues, feel free to contact the NovaBACKUP support team with your questions either by phone, email or through our website, which features a support portal that allows you to post or ask questions. Our support team monitors questions and quickly responds to users.
Developing and maintaining an effective server backup using NovaBACKUP Server software is you're best defense against server downtime. While you hopefully will only have to realize its benefit on a select few occasions, the peace-of-mind that your server backup program will provide you with is well worth the investment.