Resolutions for Small Businesses
by Bridget.Giacinto, on Apr 11, 2017 4:10:39 PM
Launch Your Small Business to the Next Level
You might be a little late jumping on the resolution bandwagon, but there is always room for improvement when you're talking about the efficiency and productivity of your small business. Business owners are always looking for ways to cut costs and streamline efforts, and we've got a few things you can't afford to ignore over the next next year or even the next quarter. Whether you start today or on December 31 of this year, these valuable ideas may just launch your small business to the next level.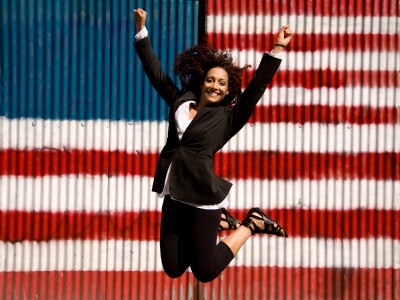 Utilize Your Technology
It's already been purchased and paid for, but many small business owners don't even use most of the technology tools at their disposal. If you've already made the investment, take the time to learn how to use it and to implement it into your current business practice.
Clean up your email account, automate as many accounting functions as possible and do a quick weeding of your contacts. Take advantage of mobile apps created specifically for small businesses that allow your salespeople to work in the field without a call-in to the office. Stop fighting new ideas and embrace all the tech tools that will quickly make your life easier.
Customer Service is Never out of Style
No matter how heavily you lean on technology to run parts of your business, nothing can replace the face-to-face interaction that your customers love. Improving this service can only increase your profit margins.
Your relationship with your customers can make or break your business. Because of this fact, customer service training should be at the top of your list each and every year. While technology can help you increase efficiency and work smarter, you can't ignore the importance of good old customer service.
Data Backup is Vital
Statistics show that a good portion of small businesses that have a significant data loss or breach also go out of business within the next year. We can break that down for you to an even simpler level by saying you simply can't afford to ignore the importance of Windows backup software.
Make it a goal early this year to look at your backup strategy and ensure that it is right for your company and your ultimate goals. More sensitive information should be backed up more often and stored in a safe place, and Novastor offers a variety of Windows backup software products developed and supported in the U.S.A. to help the small business owner automate regular backups of important information. Data is the next big thing, and you should treat it as such.
Learn More about SEO and Data
The world of SEO is regularly changing, and businesses that want to stay successful are forced to change with it. If you want to remain relevant in the current digital world, you must take the time to understand the trends and apply them to your marketing strategies.
Data can give you important information about what your customers want and what they expect from your company. Search engines are working hard to stay ahead of those who attempt to manipulate the system, and your tactics should keep up with these changes as often as possible. Understanding data and SEO can help you to define your target market and determine which parts of your business needs improving over the next year.