Ransomware: When Was Your Last Backup Test?
by Arianna Carter, on Jul 22, 2016 10:22:33 AM
These days most people are familiar with what Cryptolocker and Ransomware are. Either your business has been affected, you have a friend who has a friend who's has fallen victim or maybe heard about it on the nightly news. Ransomware is a particular malware advanced enough to limit users from accessing their information unless a ransom amount is paid.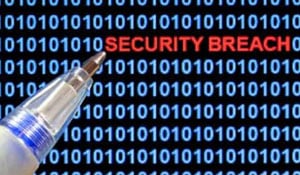 The number of professionals and small businesses being targeted by ransomware is increasing.
---
According to the FBI,more than $209 million in ransomware payments have been paid in the United States in the first three months of 2016 -- up from just $25 million for all of 2015.
---
As we all know information and the ability to access it is the foundation of any business. The only way to protect this information is to execute an effective backup solution in your IT environment and make sure you're ready for any possible threat.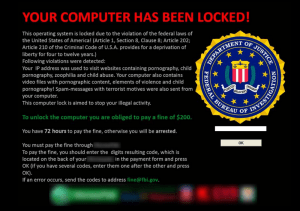 In the event of a disaster your backup solution is only as good as its restoration capability. In situations where hardware fails or becomes infected, a little preparation can go a long way. A lot of businesses spend a lot of time and resources picking and investing in a backup solution but often times forget one vital step: regular testing of their backup's restorability as part of their disaster recovery plan.
If there is a problem with a backup that hasn't been tested, often you won't know until it's too late. A lot of ransomware will try to encrypt data on a network as well as that on removable drives. To make sure your business stays safe it's important to make sure at least one copy of your backups are safe in your local environment.
Here at NovaStor there is an effective has a strategy called the "3-2-1" rule. This rule states that your business should have 3 copies of your data, stored in 2 different types of media with 1 backup kept off site. Also, ensuring all files in a backup are readable and making sure backups are intact physically all goes into testing your backups and making sure they're able to be restored when you need them.
Ideally backups should be tested after any change is made. If a new backup is created, test it. If a new machine or server is added, test it. It can be time consuming and seemingly impossible for some organizations depending on the size of the backup. If you can't check backups after every change, be sure you're checking regularly.
Standard practice is to replicate a full restore at least quarterly. In NovaBACKUP when beginning a new backup, you have the option to set up verifications to assess the integrity of your backups. Logs may be checked to verify which items were included in your backup, as well as checking for errors and informational messages. Additionally, NovaStor's new Granular Restore tool makes it easier than ever to spot-check on specific files and databases within your backups. By not testing applications and files you're making the assumption that not only have you correctly selected everything that will be required to recover from a failure, and that everything backed up properly, but also that it will restore perfectly at the times when you need it most.
To learn more about these ransomware threats and how you can protect yourself, download our whitepaper on Ransomware Prevention.