Preserving Valuable Information with Backup Software
by Bridget.Giacinto, on Feb 21, 2014 9:56:53 PM
Disaster can strike a business suddenly and unexpectedly. The market can collapse, vandals or burglars can ransack a physical location, or fire can destroy all of a company's physical assets, including computers. For almost every possible catastrophe there is a way to prepare for it. Business owners can purchase property and business insurance, and they can hire a market expert to help them create a business plan that follows the current financial trends. They can also install network backup software to protect some of their most valuable digital and intellectual property.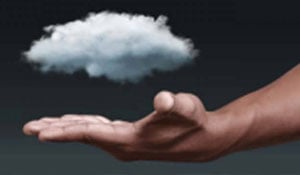 The Modern Age of the Cloud
There is no reason that a modern company should worry about the state of their digital data with the available backup options. Networks can be secured and their data saved on third-party servers and with the help of the Cloud, making the data available again at a moment's notice as long as there is a secure connection to the Internet. Backing up on the Cloud is easy, especially with the help of a professional backup software. Follow these steps to perform a Cloud backup:
Choose software that is network compatible.
Install the software on the network. Follow the step-by-step instructions, but always call customer support with questions or issues.
Manage data from almost anywhere. This is possible as long as there is a way to remotely login to the data network.
Restore the information in the event of a problem. There are so many ways that data can be corrupted, lost, or destroyed either by company computers with glitches or by physical harm such as flood waters destroying the local network.
Thanks largely to an ever increasing amount of storage servers, individuals and companies alike can confidently secure their data in the Cloud all over the world.
Deciding to Upgrade
Just as important as having a ready-to-use backup is realizing when a computer network has given all it has to give. Hard drives are not infallible. They can lose their ability to function properly over time and may need to be replaced. It is all well and good to have a backup plan, but if the servers constantly crash, then it may be time to upgrade the system.
When upgrading, consider how much data is already present, and try to extrapolate how much more data will be acquired annually. While it is often cheaper to purchase storage earlier, consider investing more company funds into Cloud storage. With over 50 million Cloud servers worldwide and growing, more large companies are becoming fully invested in this new and exciting data backup option.
Researching the Best Fit
One of the best benefits of computers is that they are endlessly customizable. No matter what industry the business is in, what kinds of products are sold, or how frequently the network is used, there is a solution that can be matched to any situation. Check out different network backup options and consult a technical professional to ensure that data is safe so that worries about the ramifications of a technical disaster become a thing of the past.