Local vs. the cloud: Which data backup model is right for SMBs?
by Bridget.Giacinto, on Oct 19, 2015 5:20:44 AM
Information is king across every industry, but how well are organizations protecting their vital records? Whether a cyberattack hits the network or a fire burns down the office, essential documents must be preserved for business continuity and recovery. However, with the number of options available, many decision-makers are unsure where to begin. Let's take a look at local and cloud data backup models to determine which is right for small and medium-sized businesses.
Local solutions provide speed, control
When it comes to business data, being able to quickly access resources will be absolutely essential. Local backups enable organizations to not only back up their files faster, but to also download large amounts of data quicker than cloud options, ReadWrite contributor Daniel Dern stated. This benefit comes due to the fact that local solutions don't rely on Internet signal strength to function.
Local models have the added benefit of keeping complete control of business data in the hands of the SMB itself. This type of governance can often help you be more secure over your sensitive information and enable you to directly manage your records as you see fit. IT teams can establish authentication protocols to enter these portals, ensuring that only approved individuals can access business documents.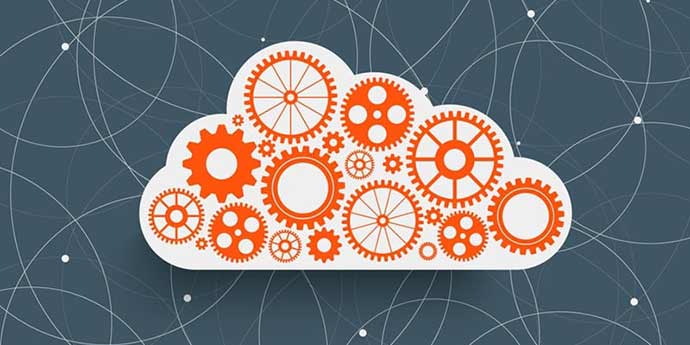 "Cloud backup transcends beyond regular hardware."
Cloud helps stand against disasters
Although local solutions have a number of benefits, cloud data backup models can also be effective for SMBs. Let's say a fire breaks out or a stray lightning strike fries your servers. According to a September 2015 report by Allstate, 34 percent of SMBs in the U.S. have been impacted by extreme weather. To make matters worse, a quarter of businesses that close due to these events never reopen, exacerbated by the fact the 57 percent don't have any type of disaster recovery plan in place.
Luckily, cloud backup transcends beyond regular hardware, enabling users to access their critical documents on any device with Internet access. This ensures that if anything happens to your physical office, business can continue, unless of course the disaster should cause you to lose Internet access. Providers are also on hand to give you support in times of crisis, which could be critical for getting your systems back online.
"Vendors can make all the uptime guarantees they want, but the reality is that unforeseen events, such as cyberattacks and natural disasters, can shut down servers and render your data inaccessible," Business News Daily stated. "While downtime is not always preventable, what's important is to make sure the cloud data backup you choose provides an effective and efficient disaster-recovery plan to get you back online ASAP."
Why not create a hybrid backup plan?
Data backup solutions are becoming more versatile due to the fact that SMBs have a variety of requirements to meet. This means that a strictly local or cloud option may not meet all of your needs. Instead, implementing both can provide your organization with the functionalities you expect, like local's quick recovery capabilities and cloud's long-term strategy for business continuity. One thing to note here is that decision-makers must evaluate how well your local and online components work together as well as the ease of integration. With these considerations in mind, your SMB can choose the right solution for your data backup needs.