Lifting the Burden of HIPAA Compliance
by Bridget.Giacinto, on Apr 11, 2014 9:13:21 AM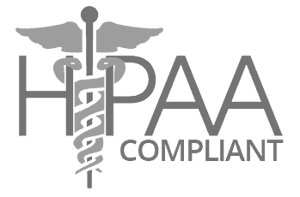 HIPPA (Health Insurance Portability and Accountability Act) was enacted by the United States Congress and signed by President Bill Clinton in 1996 as a way to establish universal standards by which all patient data in the healthcare industry is protected.
Achieving HIPAA compliance is one of the most critical, yet challenging undertakings a dental practice can achieve. There are three general components of compliance: administrative procedures, physical safeguards, and technical security mechanisms. These security safeguards are in place to ensure that the confidentiality and integrity of your data is always secure.
Violations of HIPAA Compliance
Just to exemplify the gravity of this issue, here are a few staggering stats on violations of HIPAA compliance. Over 91,000 HIPAA violations have been reported between April 2003 and January 2013 according to the US Department of Health and Human Services Office for Civil Rights. The largest loss of data affected 4.9 million people by Tricare Management in Virginia in 2011. The largest fine was for $4.3 million levied against Cignet Health in Maryland in 2010. Breaches of protected information, no matter what the size, are serious and so are the penalties.
As technology changes, so do the rules that govern it. In 2009 a supplemental act was passed called the HITECH (Health Information Technology for Economic Clinic Health) Act, which raised the penalties for health organizations that violated the HIPPA privacy and security rules. This supplemental act was instituted in response to changes in technology in the healthcare field that increased the use and storage of electronic health information.
The most recent change to the HIPAA Act termed the Omnibus Rule took effect on March 26, 2013, with a compliance deadline of September 23, 2013.
As compliance with regulations has become increasingly more complex, many dental offices have sought the help of experts in the field to help elevate the added burden it has put on managing their dental practices.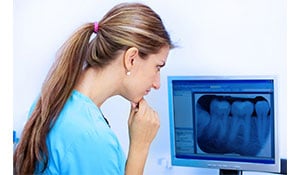 Helping Dental Practices Achieve HIPAA Compliance
Compass Network Group, a technology group based out of Lancaster, Pennsylvania has proven to be a reliable source for many dental offices seeking to implement privacy policies required by HIPAA. Compass Network has devoted itself and its entire business to helping dental practices protect the sensitive data of their clients by delivering the highest standards of technology integration and compliance available, meeting both HITECH and HIPPA requirements. This has not been an easy task, but with over 14 years in the digital dentistry field, Compass Network has had a tremendous amount of time to perfect its art.
Relieving the Burden from Dental Offices
Faced with increased levels of enforcement with huge financial ramifications for data breaches or neglect to protect patent data, many dental offices turned to Compass Network Group for help. By assuming the responsibility of securing data and monitoring backups for clients, Compass Network relieved this burden from busy dentists. They were able to successfully help practices navigate the waters of compliance and this stems from their concerns over maintaining compliance.
Understanding the importance of establishing proper safeguards, Compass Network Group worked hard to put the right systems in place for their clients, including the creation of smart backup plans with proper encryption. Equipped with the knowledge of HIPAA "Safe Harbor" regulations, they knew that by properly protecting the data of their clients with the proper encryption, they could potentially safeguard them from being required to report any data breaches should they occur down the road. This is just one of the reasons dental offices have relied on companies that are well-versed in health care compliance laws. Relying on experts in the field has lifted a huge burden off the backs of dental practices.
Compass Network empowers dental offices by allowing them to focus on what they do best – dentistry while giving them the peace of mind of knowing that their critical customer data is always protected.
Reliable Tools Helping to Keep Dental Practices Compliant
Having confidence in the security of your data stems from your reliance on tools that have proven to be reliable. NovaBACKUP data protection software used in conjunction with the Central Management Console has become one such tool for Compass Network, allowing them to remotely create, delete, modify, or schedule backup jobs or disaster recovery images with the proper encryption levels for their clients.
"Rule number one, is understanding the client's needs, and we're proud to have incredibly focused technology integrators such as Compass Network Group utilizing our data protection products to keep dental practices HIPAA complaint, and patient data secure." - Mike Andrews, Managing Director of NovaStor
Servicing over 400 clients, the topic of how to best protect health care information (PHI) was a concern that Compass Network Group has been able to successfully put to rest by providing their clients with the technology and services they needed to meet all of the healthcare compliance regulations. For additional information, read the case study.