Backup 101: Which Files Should You Backup?
by Bridget.Giacinto, on Apr 12, 2017 9:13:37 AM
You more than likely have heard that you should not only invest in good backup software, but that you should also make sure that you actually put that software to good use with your computer. One thing that you might not be aware of is what files in particular you should backup. You don't want to take up more space than necessary for files that you might not necessarily need, but you also don't want to run the risk of not saving all of the files that you need. So which should you make sure are backed up?
The Basics
You'll want to make sure that all of your documents are backed from your My Documents folder. Since you paid so much money for your music and spent so much time arranging everything into playlists, it would be a shame to lose all of that if your computer were to crash. Make sure that all of your music is backed up and that you back up your music program folder if there is one. Depending on which program you use, it might be inside of the directory.
Think of how frustrating and saddening it would be for you to lose all of the pictures and videos of your family and friends. Make sure that you back them up daily so that every time that you add a new one you can be sure that they're protected and that your backup is always up to date. You'll also want to make sure that your emails are backed up as well, and that's especially true if you have any type of business email account. You can look under your Program Files on your C drive to find any application files that you have installed that you do not have a disk for so you can be sure to include these in your backup file.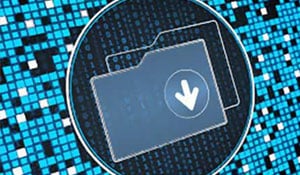 By looking inside of the AppData folders, you'll see that there are directories for all of the applications that you're running. Those application settings can be restored from backups, allowing you to not have to worry about changing everything around again. Be sure to create backups of any virtual machines that you might use for your work. While you don't have to back up those machines up every night, it's a good idea to schedule an automatic backup at least once a month.
Items You Shouldn't Worry About Backing Up
There are also certain directories that you simply shouldn't bother backing up, including your Windows directory and your Program Files directory. The reason you shouldn't worry about backing up your Windows directory is that you're only going to have to reinstall it again in the first place, so you'll just be wasting your time if you do decide to back it up. With your program files, you'll only have to reinstall those as well.
One thing to take note of is that if you make a disaster recovery system image backup that you won't have to worry about reinstalling any of your other applications or your operating system for that matter.
If it's at all possible, try to backup your files every day if you can. If not, try to make a backup file once a week or at least three times a week if you use your computer a lot. Another option is to do a full backup once a week and then only backup what has changed since your last backup (differential backup) for the rest of the week. You never know when your computer might crash or when your computer might contract a virus, which is why it's so critical to backup your computer files.