Is the Cloud Really as Great as it Seems?
by Bridget.Giacinto, on Feb 25, 2014 9:01:25 AM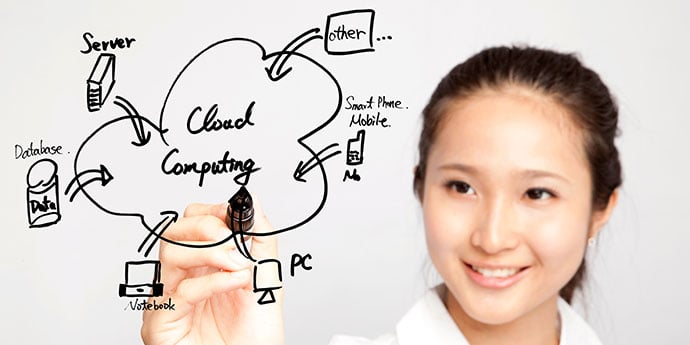 The cloud has become the next big thing for anyone that uses a computer for business or personal purposes. Many jump right into cloud storage after hearing the advantages without even understanding exactly what the concept is and how it works.
A cloud solution basically refers to any hardware, application, or software that is hosted externally. Servers are set up in remote data centers and information is accessed through the convenience of the modern-day Internet connection.
A good example of cloud storage is found in Google Documents. None of the applications or documents you use are actually stored on your home or office computer but are rather contained on Google's servers, and are easily accessed as long as you have a connection to the Internet.
With a better understanding of how the cloud works, there are many implications for both home and business use. Servers and software that are stored anywhere off-site from the original files and folders may be considered "in the cloud."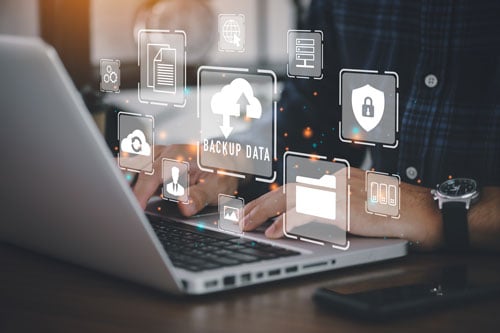 Pros and Cons of Using the Cloud
The advantages of using the cloud greatly outweigh the disadvantages in most cases. The best way to determine if your business can benefit from using the cloud is to speak to a NovaBACKUP representative about your environment. Our backup experts will help you determine your server backup and software product needs for your specific environment, but the advantages can be simplified into several different categories.
Cost – For small businesses and home use, cloud storage can save you large amounts of money. Consider the case of a small office with approximately 20 employees that provides email through the cloud. Outfitting your office with the software, licensing, and server needed for an in-house system can run close to $10,000, while the cloud service may only cost you $1,000 a year, depending on your needs.
Scalability – Cloud solutions are also scalable. This means that you can purchase protection and capacity levels that fit the needs of your business rather than an already put-together package.
Security – The cloud is not vulnerable to environmental factors that may damage an in-house storage method such as fire, floods, weather, and theft. Your data is stored at a data center that is protected with layers of protection and a regular server backup.
Accessibility – With cloud storage, your data is accessible anywhere that you have an Internet connection. Working outside the office becomes much easier when you have access to all your information no matter where you are.
The only major disadvantage of using the cloud for small business data storage is the fact that any outage experienced by the provider affects your ability to access your data. As outages are usually minimal and service is often restored quickly by providers, this may not be a serious problem for your business. For best practices, many businesses opt for a hybrid approach to backup; a combination of local backup and cloud backup.
Moving to the Cloud
In order to fully utilize all that the cloud has to offer, we recommend that you take it slow and scale up as needed when taking advantage of cloud-based technology. Most experts feel that cloud-based storage isn't going away, and is something that most business owners will have to adapt to at some point in the future. You may benefit from a hybrid solution that allows you to move your systems over slowly, and starting with email is a fairly easy way to enjoy the benefits without serious interruptions to your business.