The right backup software can make you the IT Super Hero
by Bridget.Giacinto, on Sep 25, 2013 12:34:53 PM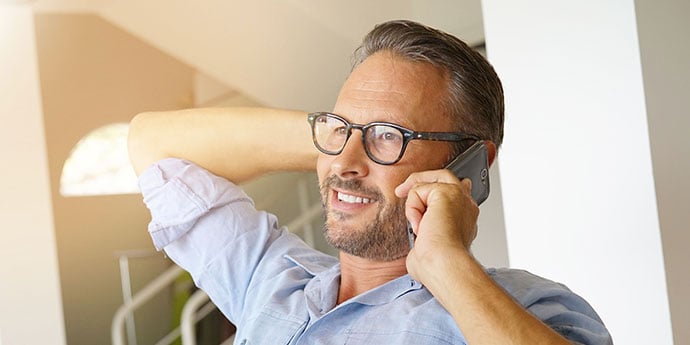 Can your business survive the loss of your company data? Unless the answer is yes, you need to be prepared for the unthinkable. No one ever expects to have their hard drive crash or experience a system failure, but it happens every day, and choosing the right backup software will determine if you are the IT Super Hero…Or just out of luck!
Businesses are especially vulnerable to data loss, primarily because some businesses don't have a large IT department or in some cases, even a dedicated IT professional to ensure that their data is safe. That's not to say that there are no backup software solutions designed specifically for your businesses. In fact, there are a lot of backup software solutions on the market today that are specifically designed for non-technical users, but you have to be careful. Choosing the right solution can make or break your business.
Selecting the Right Backup Solution
When choosing a backup solution for your business, there are a few key determinants. First and foremost you need to find a company that will be there for you when you need them. You want to know that they are a reputable company, that their technical support team is readily available to help you when you need it, and that the software is regularly updated to stay current with the latest operating systems (like Windows 8.1 and Exchange 2013), that they stay up on changes in technology so that they are prepared to support your growing IT infrastructure, that they follow industry best-practices (like offering both local and online backup), that they provide full Disaster Recovery and last but not least, that your data is secure.
Always Look at the Total Cost
As a business owner, you also need a backup software solution that fits your budget and is easy to use. When it comes to cost, be sure to look at the full cost of data backup for your company's IT environment. A lot of companies will charge you extra, if, for example, you want Universal Restore, or back-up for SQL Server or Microsoft Exchange applications, etc. It's important that you work with a company that takes the time to understand your business environment and helps you find an affordable backup software solution that is right for your specific business environment.
Consider Your Technical Expertise
As far as ease of use, most of us are not self-proclaimed IT Gurus, so we need a solution that will allow us to get the job done, without having a tremendous amount of understanding about applications, data, and file backup. Because let's face it, none of us likes performing backups but most of us would love to be the IT Super Hero who saves the day when disaster strikes. The less we have to do to maintain our backups the better. Wizards, step-by-step guides, and automated backup procedures are extremely helpful when it comes to setting up and managing your backups (especially for those of us who are more technically challenged).
You want to make sure that the backup software solution you choose also offers advanced features (should you need them) that allow you to set up more elaborate backup strategies like copy and mirror functionality for twinning/mirroring of data and directories in their native formats; setting up a schedule for full, incremental and differential backups with the ability to verify that your backups are written correctly; setting up backup retention strategies to control which backup jobs are kept (very useful where too many backups have accumulated and storage space is low); and offers full disaster recovery (disk image backup) which will allow you to restore your entire systems in the event of hardware failure.
Affordable Backup Software you can Trust
NovaBACKUP is simple, affordable backup software created specifically for business users. NovaBACKUP offers easy-to-use wizards for fast backups that you can set and forget, plus advanced features designed to meet the needs of your business. With over 15 years in the industry, countless awards, and backup options for PCs, Servers, SQL, Exchange, VMware, and Hyper-V, NovaBACKUP Corporation has a solution that will fit your specific IT environment.