Backup Basic Needs: Three Key Tenets
by Mike Andrews, on Jan 19, 2018 5:30:45 AM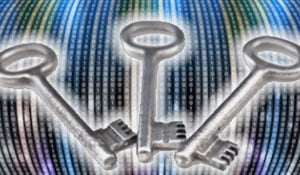 Growing up a Cold War kid and being part of a family whose typical weekend activities included camping and fishing in the great outdoors, I was no stranger to the term "Basic Needs".
Basic needs represent the minimum that we need to survive:
Water, Food and Shelter.

A good personal example is when I was faced with selecting a school for our children. Through research we selected a school in our area where children placed higher on state standardized testing. As a Fundamentals School, what made them different was that they focused on the three basic needs of education – Reading, Writing and Arithmetic. Other studies like music, physical education, and history were important, but we figured that we could fill in these gaps during family time.
As a business owner of a software company today, I often encounter examples of Basic Needs for our customers, and apply a similar survival logic to understanding what requirements that IT solutions must be able to fulfill. Backup is a major component to any company's survival plans. When implementing backup, the IT administrator must consider their company's Basic Needs and determine whether the selected product is suited for these needs in the long run. After all, backup is not something that you want to swap out annually.

For Administrators, Backup ideally runs in the background. "Runs" being the key word. If they have to spend an excessive amount of time tending to company backups, this is a major problem. The overwhelmed administrator doesn't have time to deal with backup issues on top of their other responsibilities. Backup is a fine example of where a little preparation can go a long way. Preparation meaning to take care of their long term Basic Needs.
The Basic Needs of backup are - Reliability, Speed and Scalability.
Let's break these Basic Needs down further:
Reliability:
"It Just Works" - the three most powerful words that I hear when speaking with customers. What they're referring to is that the solution is working without fail and with minimal interaction. Backups must be reliable or there is no use for doing a backup. If an administrator cannot relate to this phrase and cannot get their solution running to this level, they should be considering a change.
Reliability broken down:
Communication – your solution communicates with you and more importantly alerts you (within product or via email) when potential red flags arise allowing you to be proactive instead of reactive.
Support – your backup vendor is there when and if you need them. To limit this probability, they should be part of your implementation process and backup plan to optimize reliability within your unique environment. They should also provide expert level support on your first call as not to waste your time or provide you with the obvious template advice that you've already attempted.
Automation – your solution should allow you to script repetitive processes to limit manual intervention and to eliminate the probability of human error.
Fault Tolerance – your solution should have built-in fault tolerance in case a failure does occur, multiple backup recovery options are in place.
Speed:
A backup window is the amount of time you comfortably have available to back up all necessary data, often during non-peak hours, when backup processes will have minimal impact on network performance. The opportunity for errors increases when an Administrator is forced by time to make compromises or sacrifices to accommodate this window.
Speed broken down:
Optimize existing resources – your solution ideally supports your existing environment and a vendor's technical expert should assist you to get the most out of what you have or can advise you on the minimum you need to spend to attain your goals.
Multi-stream – the ability to backup your data by breaking it into blocks and sending it to your storage device in multiple streams as opposed to having it all sent down a single serial stream. This feature alone can reduce backup times to a fraction.
Going direct – some products cache data before sending to their destination, especially if you're using tape devices that are commonly used for larger date environments. With more data it is even more beneficial to skip the "middle-man" and stream directly to the device.
Scalability:
Some solutions just can't scale. Data is growing at exponential rates and they're not equipped to take on the new load or maybe it's your budget that can't scale to their new licensing cost requirements.
Scalability broken down:
Time – time is your number one resource. If your product can't scale it will start to take its effect on your time. Also read about Backup Windows above.
Tomorrow – Estimate your data growth for the next five years and discuss with your vendor what it will take to make certain that you're protected. This is something you want to get in front of and not have to deal with it at a breaking point.
Budget – once you make certain that your solution is capable of growing with your needs, get an estimate on the what the costs will be to maintain it. Better yet, look for all-inclusive pricing that includes allowance for you to grow and allows you to lock-in for three or more years so that you can accurately budget.
Find proof in the pudding – Don't just take your vendor's word or what it says on their website. Tilt the table in your favor and request reference accounts similar or larger in size to yours (up to 5 times to predict further into the future). If they have customers backing up PetaBytes, they can probably scale to your needs.
These are the Backup Basic Needs to sustain a dependable long term backup environment. Everything else is "nice to have", but if necessary you can survive without them. Another important thing to consider when researching a backup solution, is to make certain that the company standing behind the technology recognizes these Basic Needs. Will they provide the necessary level of support at the time when the very survival of your data is on the line?
The inability to recover your critical data files can be devastating to the financial success of you and/or your customer's business. You are the last line of defense as the IT administrator or a Managed Service provider offering backup as a service to your customers. The decisions you make directly affect their ability to survive as well. Those in the healthcare field, any risk to Protected Health Information (PHI) can even have life threatening consequences.
Basic Needs, in our society are often taken for granted and are only brought to the forefront at the time of tragedy. Whether it's happening now in my back yard (Southern California) during the heart of this year's horrendous fire season, the devastating hurricanes in Puerto Rico or Houston, or whatever mother nature has planned for us, being prepared is the best we can do. Until that challenge arises, relax, crack a cold one and cast in your line.
Mike Andrews, is Managing Director at NovaStor Corporation and a 20 year veteran of the data-protection and security software industry.