3 HIPAA backup requirements you need to address
by Bridget.Giacinto, on Oct 20, 2015 4:23:42 AM
If you are in the health care sector, you know the pressure of meeting industry regulations in order to keep patient data safe. In particular, the Health Insurance Portability and Accountability Act has established numerous rules for information security and is constantly evolving to accommodate new trends.
Under HIPAA's standard contingency plan, your organization has to facilitate processes that create and maintain retrievable copies of protected health information. How does your current system measure up to these needs? Let's take a look at some HIPAA backup requirements that you need to address:
Store data in multiple locations
Redundancy is a major benefit for backup plans. Let's say you decide to back up only to the cloud or disks. If a disaster happens that kills your Internet or destroys the physical records, it will be much harder to recover.
For this reason, using various methods to back up files is crucial to ensuring that your business remains operational during crisis situations. TechTarget contributor Ray Lucchesi noted that you can back up data periodically through hardware - flash drives and external hard drives, for instance - and then copy data through the cloud as it's being modified. This ensures that no matter what may happen, you will have your critical information readily available.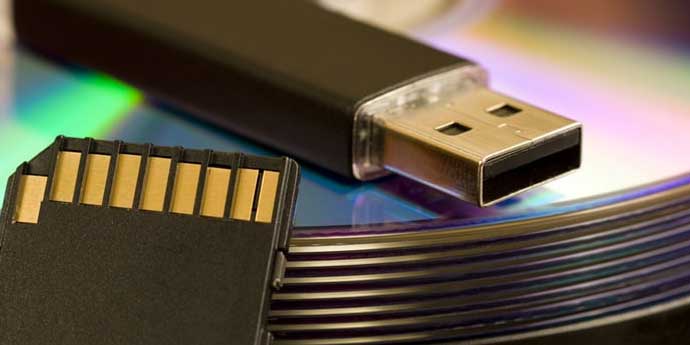 "With virtual environments, encryption is your best bet for securing your patient information."
Make sure the storage is secure
Now that you have a good idea where to store your backups, you have to make sure that these environments are protected. Leaving backup thumb drives out in the open could be just as damaging as not requiring login credentials for cloud platform access.
With physical hardware, you might find it beneficial to invest in a safe that only a select few can access. This will create a trail of accountability and limit the chances of theft.
In a piece for the American Academy of Family Physicians, Dr. David Kibbe noted that HIPAA requires organizations to determine if their unencrypted transmissions are at risk - if so, you'll need to consider encryption.
According to JotForm.com, encryption disguises all the information in another form before transmitting it. When the information has safely reached its destination, it is then converted back to a usable form.
Communications like patient billing, health information, case management data and emails between physicians and patients may need to be protected in this way to ensure that unauthorized entities cannot view the sensitive data.
Have notifications in place
Your organization can further its insight by turning on notifications for monitoring and backup status. HIPAA requires monitoring of critical data access, but teams cannot devote all of their energy to this effort.
Having a solution that tracks user controls and relays messages based on failed login attempts could be critical in protecting sensitive patient data from breaches. NovaStor's Central Management Console enables your organization to establish role-based authentication and allow access controls from one location.
While being able to manage user capabilities is critical, you can also use notifications to keep track of backup progress. Let's say that you schedule your backup to disks once a week. Since you have numerous other tasks to handle, NovaStor's management console provides you with remote visibility into the progress of backup jobs and even generates summary reports. This type of insight will help you maintain compliance and ensure that your backup plans are successful.