NovaBACKUP Business Essentials – Why Everyone Should Be Eating It Up!
by Mike Andrews, on May 20, 2014 8:22:25 AM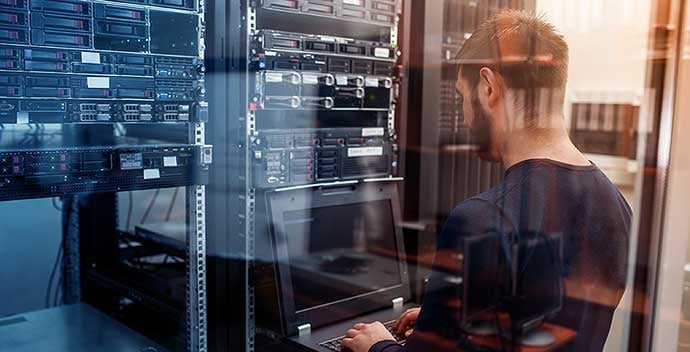 May has been an exciting month for NovaStor so far. As you probably already know, we just launched the latest version of our NovaBACKUP software (version 16) and business is just booming. NovaBACKUP has always had a strong presence in the channel, but we have never been better situated for this space than we are now. This release opens up new markets (virtual) and introduces a product that we feel is unchallenged. This is the perfect storm of product, features, price point, partner benefit and margins.
With this release, if NovaBACKUP Corporation is to be known for one thing, it has to be NovaBACKUP Business Essentials. Business Essentials encapsulates everything that a small business needs to protect their data, no matter where it lives. It represents the high end of our single server solutions and it's the gateway to our NAS (or multiple server) product line. Just like Burger King is known to be the home of the "Whopper," NovaBACKUP Corporation should be seen as the home of the "Business Essentials." Like the Whopper, NovaBACKUP Business Essentials can stand alone as our unique identifier, or in a head to head competition with a competing product, NovaBACKUP Business Essentials is the product to beat.
Whether you're a VAR/MSP or still like to be referred to as an IT Reseller, or you're an end user shopping for a new backup solution and need to know what to look for in a product (or Reseller for that matter) - NovaBACKUP Business Essentials should be top of mind when selecting a backup solution.
Here's Why:
It is the ONLY backup solution you need – Whether you're a fan of traditional physical server backups, or you're bravely entering the world of virtual server backups (or a hybrid of both), this solution will work for you. One product, one price, one key code, one installation and all within a single interface. This solution covers all: Windows Operating Systems, VMware and Hyper-V, SQL, Exchange...it's all here and it's easily managed. Replace several applications with one. Your team will only have to learn one solution and the end user will only have to pay for one solution.
Competitors like Veeam ONLY support virtual environments, they're difficult to use and are not as affordable as they claim. You need to purchase Veeam for your virtual solution and then purchase either NovaBACKUP or any other physical backup product to support any physical servers in your environment. Competitors like Symantec and Acronis require that you purchase multiple applications to backup physical and virtual data and additional agents if you want to protect Microsoft Exchange or SQL files…why should you or your customers be punished for having multiple types of data. When you come to NovaBACJKUP to protect your data, our job is to protect it…all of it.
Unbeatable Value/Price Ratio – Like anyone, NovaBACKUP does not like to lead our list of "reasons to purchase our product" with price. Some believe that you get what you pay for…we believe that you're getting gouged by most backup solutions. As mentioned above NovaBACKUP Business Essentials is your one stop backup solution. What isn't mentioned is that the list price for this product is $599! For a similar solution from the mentioned competitors, your pricing starts at double our cost and quickly rises from there.
Your customers are always willing to pay you a fair price and if they sense that you're also looking out for their pocketbook, you're earning something even more important…their trust – and their future/continued business. As a Reseller you can also offer backup monitoring services to manage backups along with your other recurring services which makes things simple for budgeting, customer retention and loyalty.
Advanced Functionality
This is not a case of "you get what you pay for" or "too good to be true." This is serious, full-featured software that gives small business users everything they need to protect their critical data with advanced features that are normally only available with much more cost prohibitive solutions. There is no room for compromise. NovaBACKUP Business Essentials is rich with features including file backup/imaging and copy, single file and single mailbox restore, a Virtual Machine Dashboard and the ability to replicate between virtual machines.
Unmatched Service/Support
First of all, you have your own dedicated account representative (phone and email) and a robust Partner Portal. From your very first pre-sales call, it will immediately become obvious that NovaBACKUP Corporation is going to be there with you every step of the way throughout our entire relationship and at every stage of the products life cycle. You work directly with NovaBACKUP staff (not outsourced support). Actual product experts, employed by NovaBACKUP, working locally in the same office where you make your purchases from. Support (phone, email and web) is offered free to our partners. We talked about our price advantage above…well, "That's not all," NovaBACKUP also offers our partners or their customers "free product installation." As a Certified partner, you can either take advantage of this service or do it on your own and receive even better margins!
Centralized Management
Contact your dedicated account representative to gain more information on how to manage all your customer's computers from a single remote interface/location. Manage Backup schedules, monitor backup success, set group policies and several other management tasks.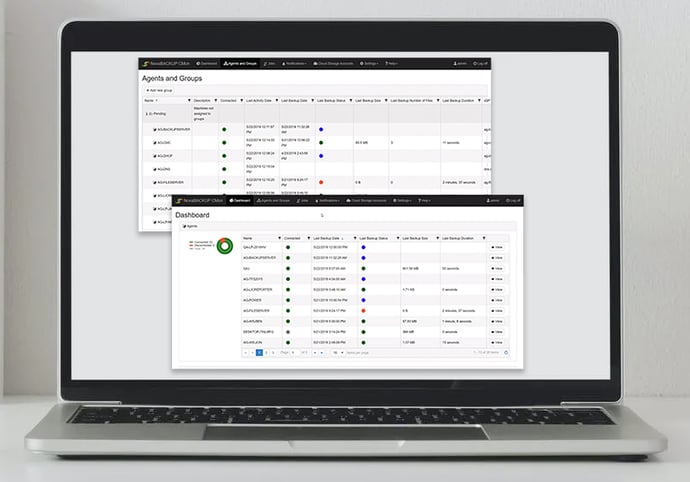 My Word
Anything that looks bad for NovaBACKUP looks bad on me. We offer a 15 day product trial and a 30 day "no questions asked" money back guarantee after purchase. If you decide for whatever reason that this is not the right solution for you or your customers, there is very little risk involved compared to what you have to gain.
These are just a few of the reason why NovaBACKUP Business Essentials should be on your permanent menu of services offered to all of your clients. Now that you know a product like this exists, it's time to give it a try. Compared to what else is out there, you should be eating this stuff up! Try NovaBACKUP Business Essentials now and experience it for yourself. Don't let this "Whopper" of a product go unnoticed any longer.