Become a NovaBACKUP Beta Tester
by Clay Levering, on Oct 8, 2013 12:04:07 AM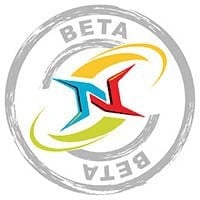 That's right my faithful system administrators, it's that magical time of year again...Where we find out just how well all of our schedules handle the Daylight Savings Time shift (November 3rd, FYI), Microsoft releases a new operating system (or two!), and your favorite backup software solution (NovaBACKUP, obviously!) heads into beta.
Version 15.0 of NovaBACKUP hits Beta today and we're really excited about it. We need your help, though, and we're inviting anyone who is interested to sign up for our Beta program. It's a fully open Beta but you will have to provide us with an e-mail address to gain access. Hit the jump for a preview of what's in this release.
NovaBACKUP version 15 has been in development since April this year and we've gone through quite a bit of work under the hood to help make this product significantly faster and more stable than it has ever been. Over 200 bugs (many of which were reported directly from customers!) found themselves squashed for this release. Additionally, we've tackled a few of the most frequently requested features:
Encryption for Disaster Recovery Images
Direct Stream Plugin Backups:

Microsoft SQL
Microsoft Exchange
VMware vCenter / ESXi
Microsoft Hyper-V

Windows 8.1 Support
Windows Server 2012 R2 Support
All new HTML Log Viewer (!!)
In addition to all of the fixes and features listed above, we've done some fine-tuning to the user experience, as well. Things like the ability to search our Knowledge Base directly from within the product, to improved wording and translations in our menus. Version 15 marks a major step forward for the NovaBACKUP software family and we can't wait for you to try it.